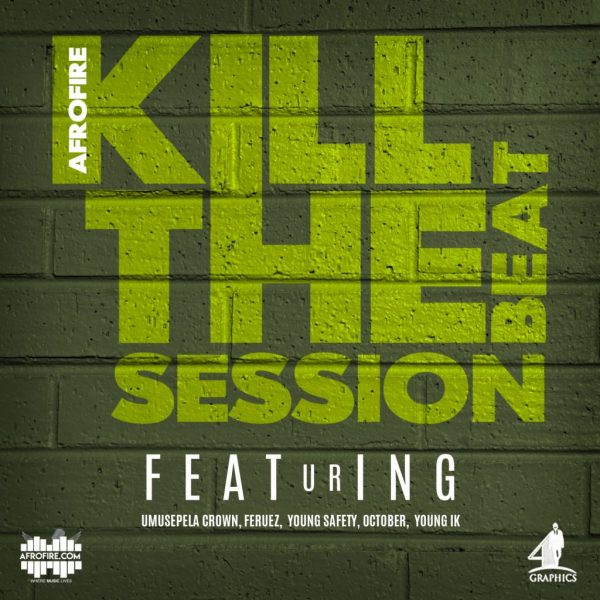 We are proud to present the third installment of "AfroFire Kill The Beat Session" and the first for this year. We bring to you a cast of skilled emerging rappers, namely, Umusepela Crown, Feruez, Young Safety, October and Young IK.
Production was led by our regular collaborator – Mujoza. Listen or download the 5 verses below and vote for your best.
1. Umusepela Crown [DOWNLOAD]
3. Young Safety [DOWNLOAD]

Loading ...