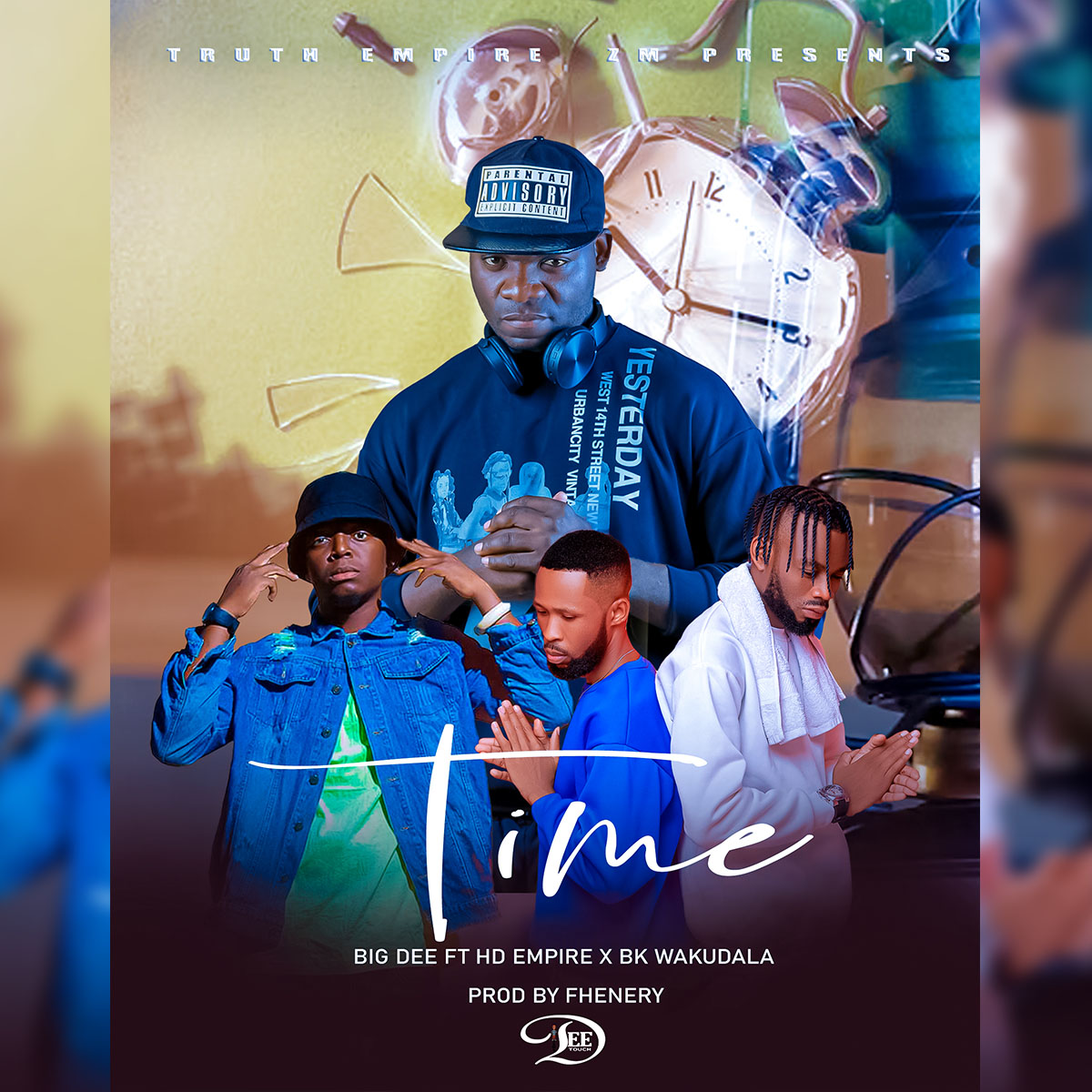 Introducing "Time", a new song by Big Dee, brought to you by Truth Empire ZM. This exceptional track showcases the collaborative talents of HD Empire and BK Wakudala and is taken off Big Dee's forthcoming EP, "No Retreat No Surrender", set to be released later this year.
"Time" is an energetic rap anthem that resonates with listeners through its empowering message of eventual triumph. With its upbeat tempo and compelling lyrics, the song inspires hope and reminds us that all things will eventually fall into place.
The production of this remarkable track was skillfully crafted by the talented Fhenry.
Stay tuned for the release of "No Retreat No Surrender" and let "Time" by Big Dee, HD Empire, and BK Wakudala fuel your passion for exceptional music.