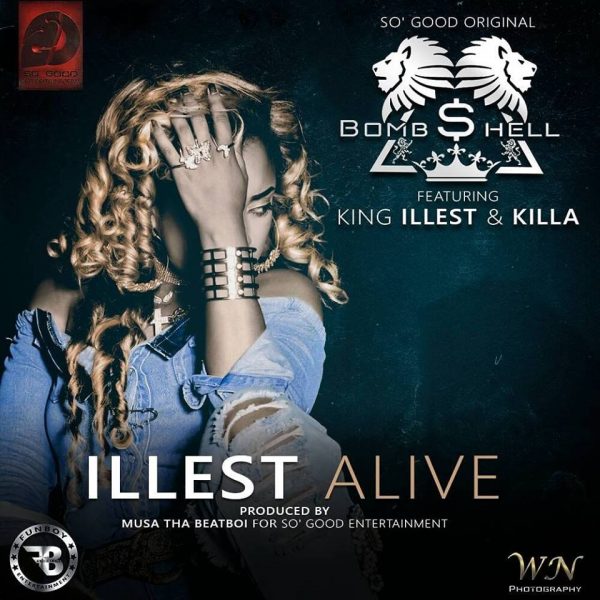 Bomb$hell – The King of Queens reaffirms her status in the rap game as she unleashes a brand new hip hop record called "Illest Alive". Bomb$hell links up with the King of the south better known as King Illest and So'Good Entertainment musical assassin – Killa.
"Illest Alive" was engineered by Musa Tha Beatboi.
Listen, download and share!