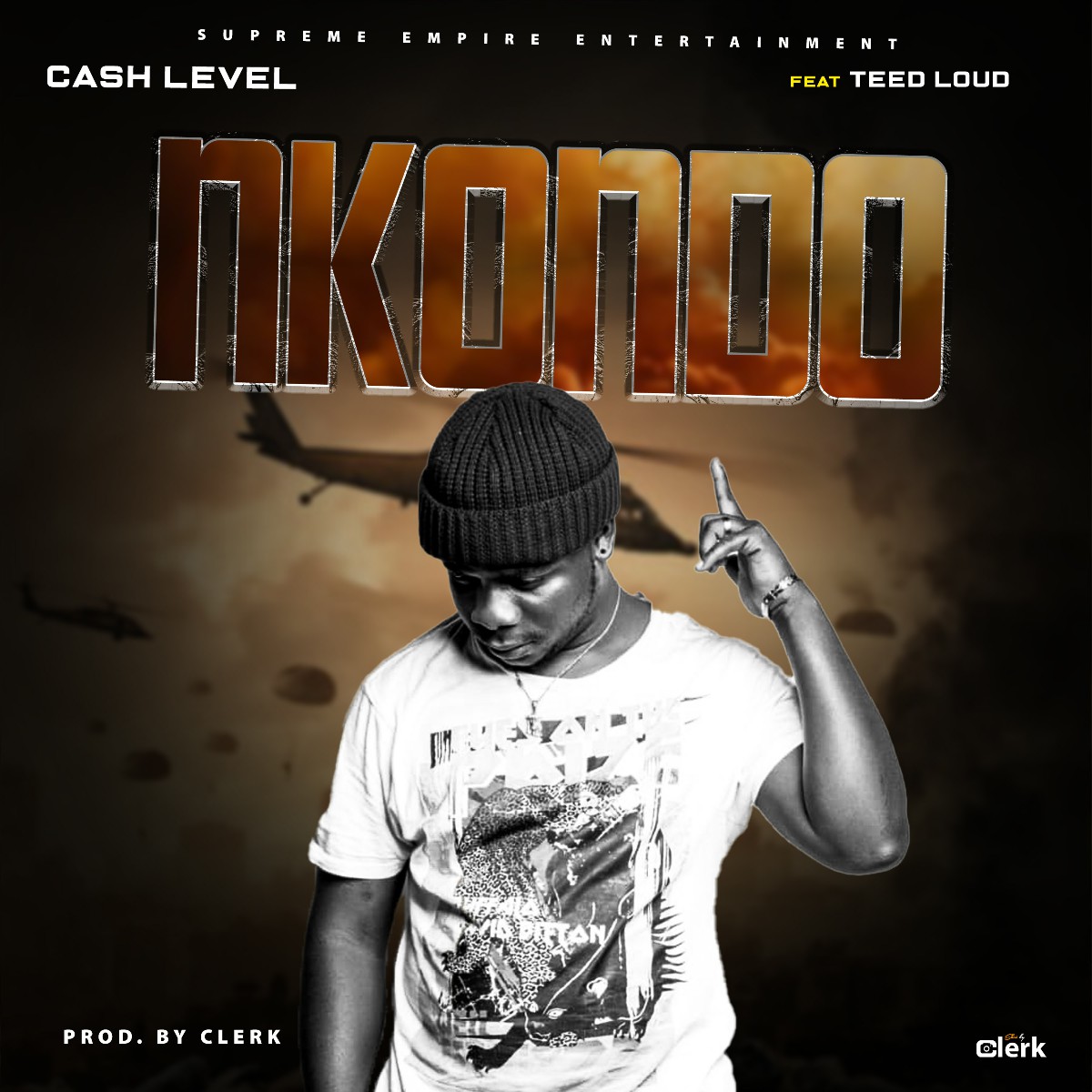 Highly skilled rapper/songwriter, Cash Level rolls out his first offering this year titled "Nkondo" featuring phenomenal singer – Teed Loud.
Nkondo is a certified street anthem on which Cash Level voices out the struggles and victories of people living in the ghetto. Survival is their daily ultimate goal and hustling is the only sustainable solution. However, there is hope for brighter days because the sun eventually comes out after the rain. Production was creatively led by Clerk under Supreme Empire Entertainment.  
Enjoy the soundtrack below.