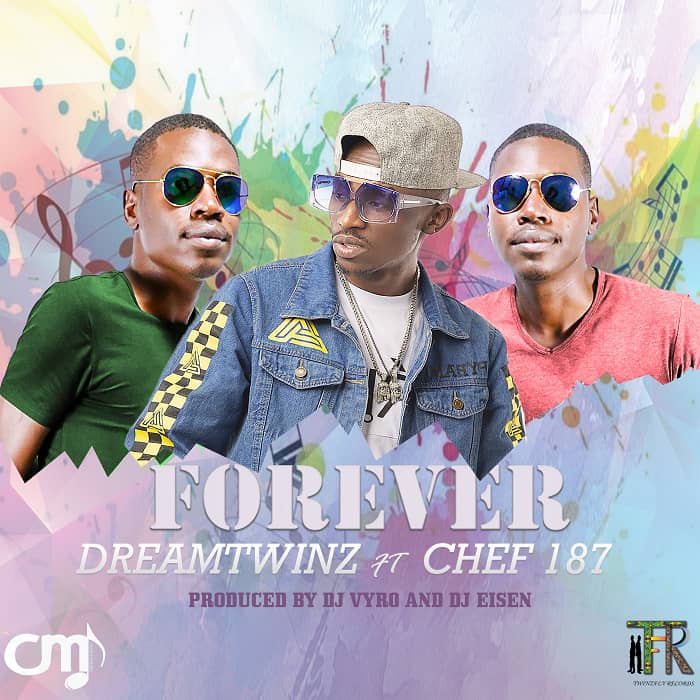 Just after winning the best music duo/group award in the Zamup Music Awards 2019, Zambian Pop/RnB music duo of identical twins, Dreamtwinz team up with heavyweight rapper, Chef 187 on a new love anthem dotted "Forever".
Forever is a song about a man promising eternal and unconditional love to his significant other. To complete the masterpiece, the beat was made by DJ Eisen of Twinzfly Records while the song was mixed and mastered by DJ Vyro of Certified Music.
Listen, download and share!