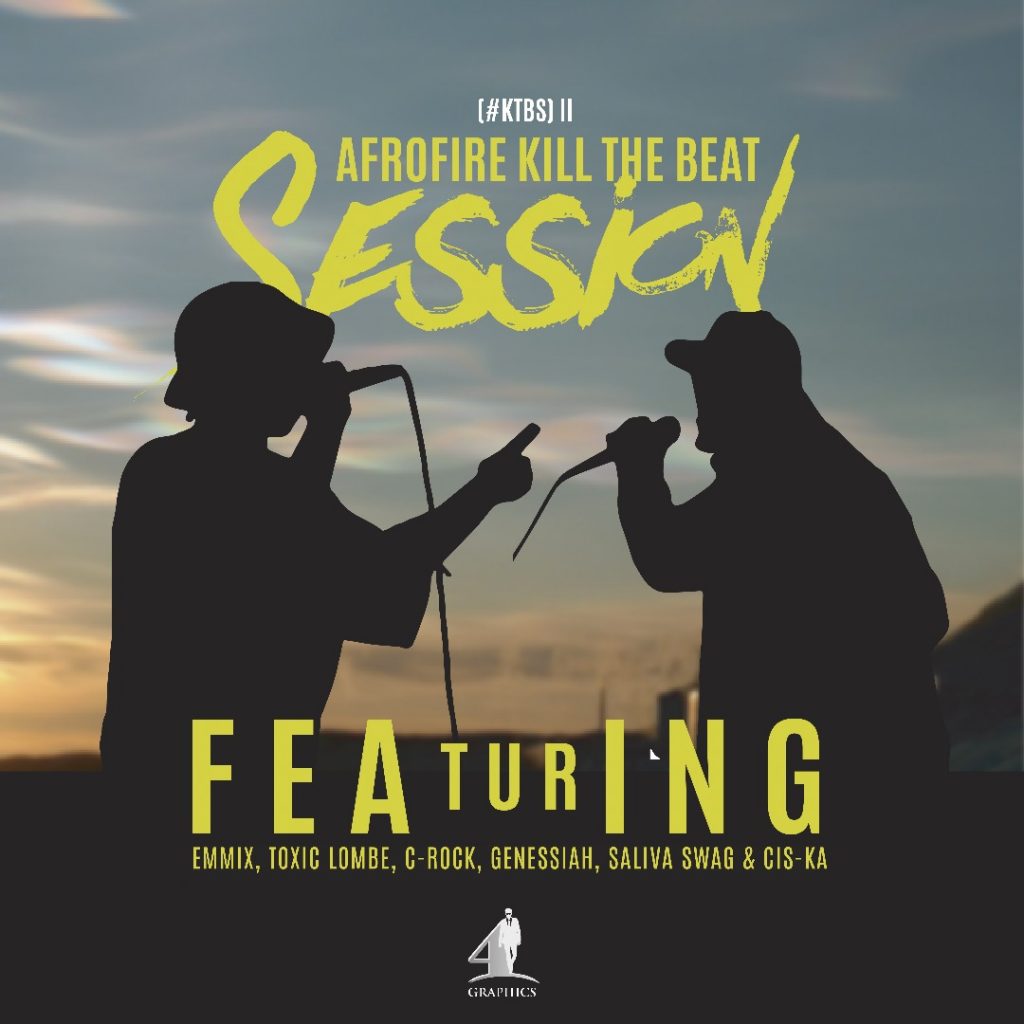 AfroFire Ent. presents the second installment of "Kill The Beat Session (#KTBS)" featuring rappers Emmix, Toxic Lombe, C-Rock, Genessiah, Saliva Swag and Cis-Ka.
On separate soundtracks, the rappers deliver justice as they ride on a Mujoza engineered beat.
Listen to the tracks below and Vote for your best Emcee.
2. Toxic Lombe [DOWNLOAD]
5. Saliva Swag [DOWNLOAD]
Who is the Real Emcee??
Cis-Ka (27%, 20 Votes)
Genessiah (19%, 14 Votes)
Toxic Lombe (18%, 13 Votes)
Saliva Swag (18%, 13 Votes)
C-Rock (11%, 8 Votes)
Emmix (7%, 5 Votes)
Total Voters: 73

Loading ...