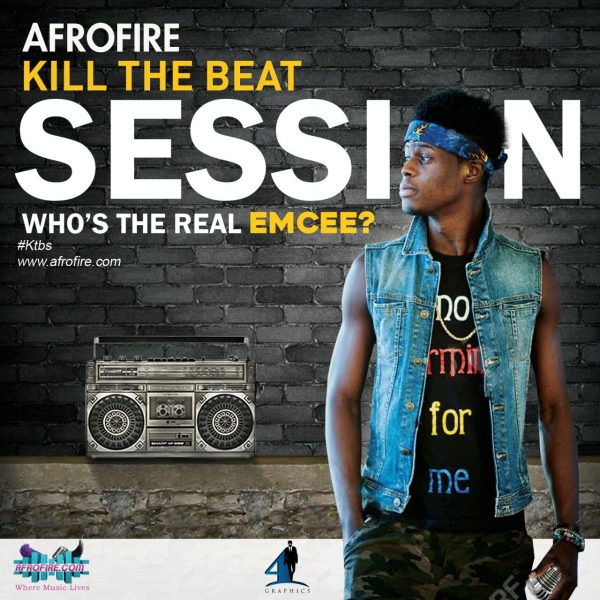 Are you an artist looking for an opportunity to feature in the next "AfroFire Kill The Beat Session"? If the answer is yes, here is your golden ticket to enter.
We Launched AfroFire Kill The Beat Session in February 2017, and it has been a platform which we have given rising artists from around Zambia to showcase their lyrical and vocal abilities. 1 Beat, 1 Producer and artists contesting for the ultimate spot of who has the best bars as voted by the AfroFire community.
The first ever AfroFire #KTBS was won by Noiy Mr Rap Smasher, the second by Cis-Ka and the previous which was the third was won by Umusepela Crown.
INSTRUCTIONS:
1. Download the instrumental attached below
2. Film/ record yourself giving the beat your best 16 bars flow (NB: Sound / Picture Quality Should be clear)
3. Submit your entry as an attachment via email info@afrofire.com with subject "Kill The Beat Session" or upload it on YouTube and send us the link (Please include your stage name and town of residence)
4. We will review our favorites and share them on our facebook page and have fans share their views
5. Artists with the best entries will receive instructions with the instrumental of The 4th KTBS
Deadline: 31st October 2018 (NB: We will disregard all entries beyond this date)
This Challenge is open to all emerging artists Nationwide.
Download the Free Beat below and Let the challenge begin…