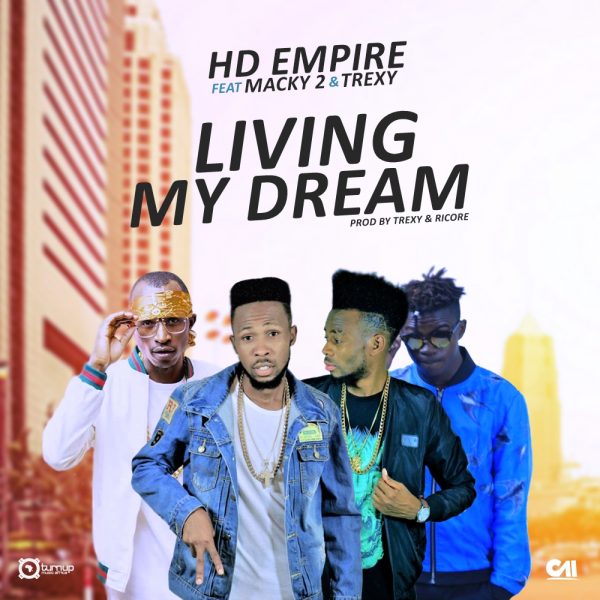 Eminent Zambian rap duo – HD Empire delver their latest record called "Living My Dream". This is a rap record with a groovy feel attached to it, making it a complete masterpiece. Its a song about how drastically life can change from rags to riches.
"Living My Dream" features one of the most celebrated Zambian artists – Macky 2 and multi-talented producer/artist – Trexy who also jointly produced this song with Ricore.
Listen, download and share!