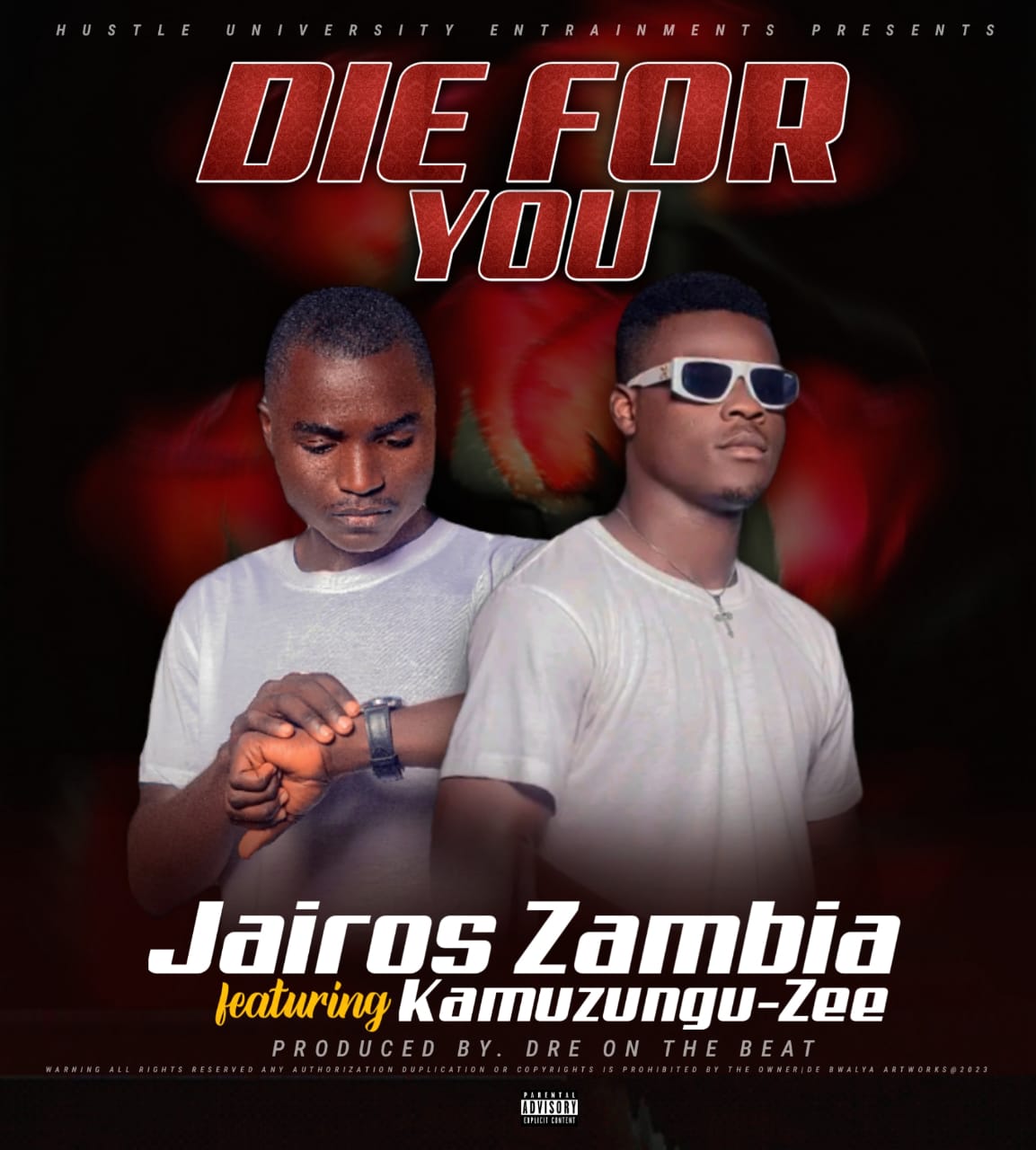 Introducing the latest release from Jairos Zambia – his brand new record titled "Die For You" featuring Kamuzungu Zee. This talented emerging singer and songwriter delivers a catchy and love-inspired piece, showcasing his deep commitment to the woman in his life.
With heartfelt lyrics that are sure to resonate with listeners, "Die For You" is a track about the power of true love. Jairos Zambia's vocals are complemented perfectly by Kamuzungu Zee's unique rap, creating a dynamic and engaging musical experience that is sure to captivate fans of all genres.
The track was expertly produced by the talented music producer Dre, who brings his signature touch to the mix. 
Enjoy and share.