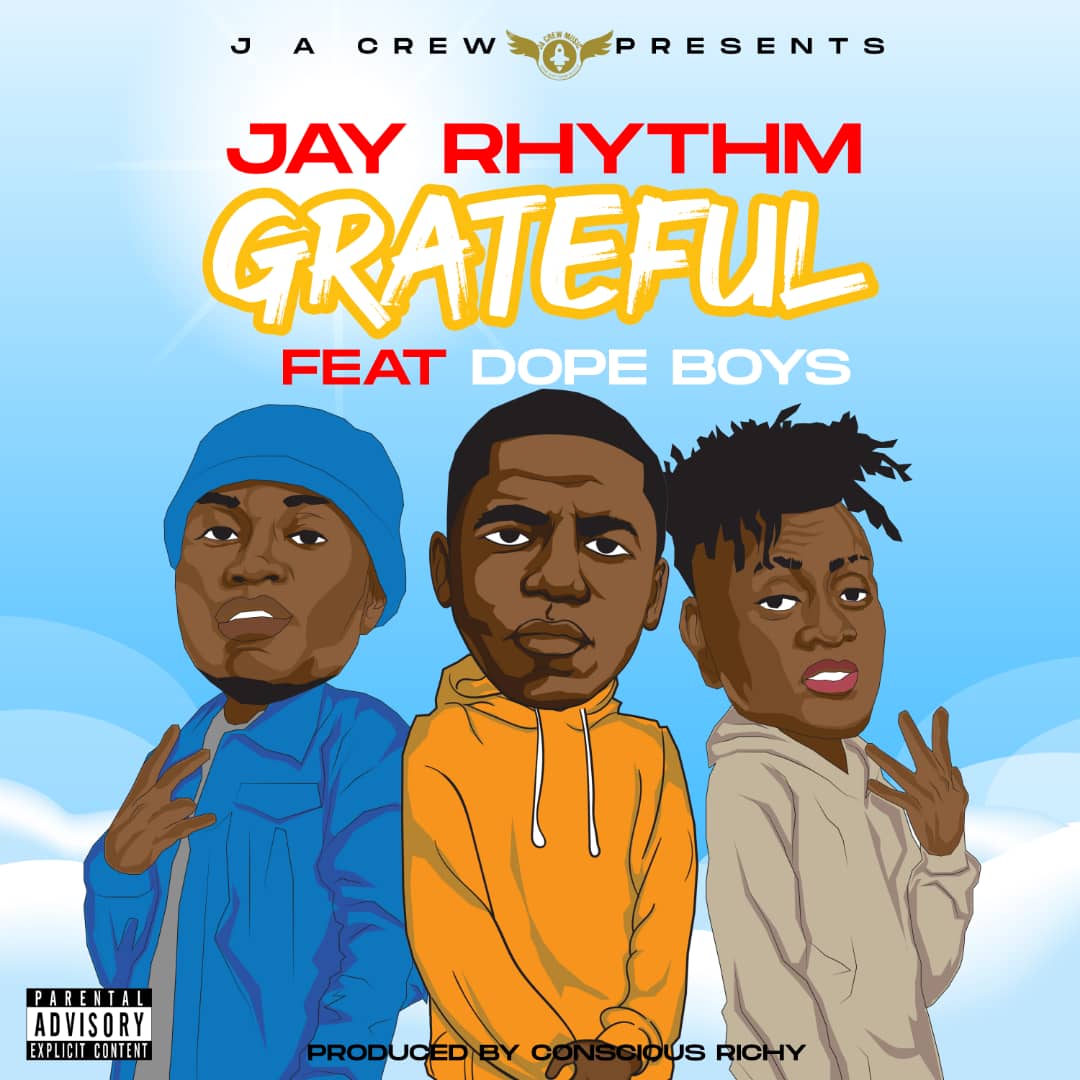 J.A Crew recording artiste – Jay Rhythm connects with renowned music duo Dope Boys on the delivery of a track titled "Grateful".
On this heartfelt record, Jay Rhythm shares his profound gratitude to everyone who have been supporting his him and his music.
The track was produced by Conscious Richy under Raindrops Music.
Enjoy!