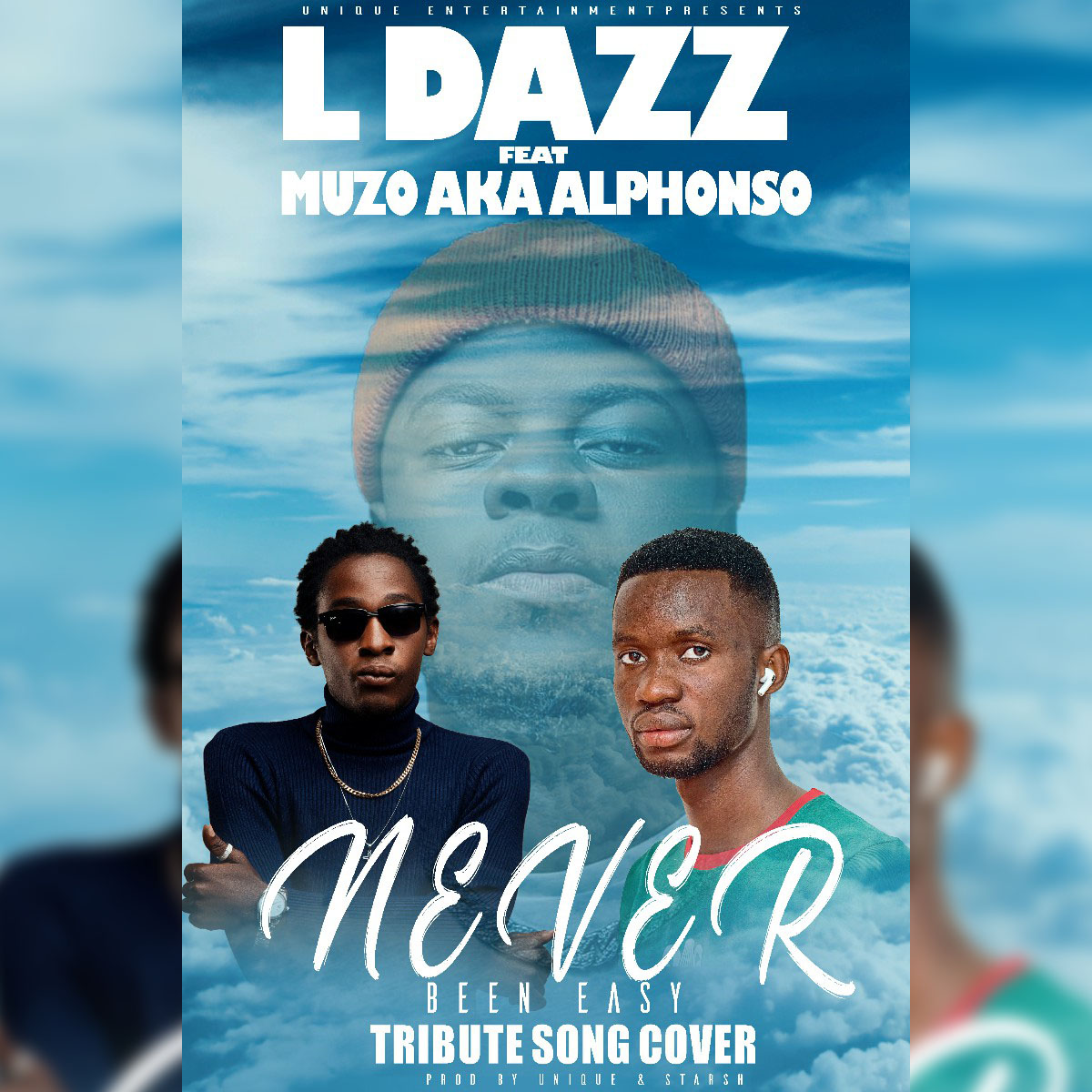 L Dazz connects with Muzo AKA Alphonso to create his tribute song to late Zambian vocalist – Daev. He jumps on the Mr Stash engineered beat for "Never Been Easy" which was originally performed by Daev.
Speaking on this release, L Dazz wrote:
Growing up and Schooling in Lusaka, Got me exposed to different types of music and singers. But Daev is Unique in my Music World, His music was good but it was his Voice Technic that spoke to me,… Speech level singing technic he nailed that.
Instantly I feel in love with his music 🎶.
Down to Earth Man.
Daev Zambia will forever be my inspiration and Hero. Pa Lusaka ana chinja na music, sweet melody from his heart❤️ into our ears👂🏾..
Hence the Idea of doing a Tribute Song for Daev Zambia.