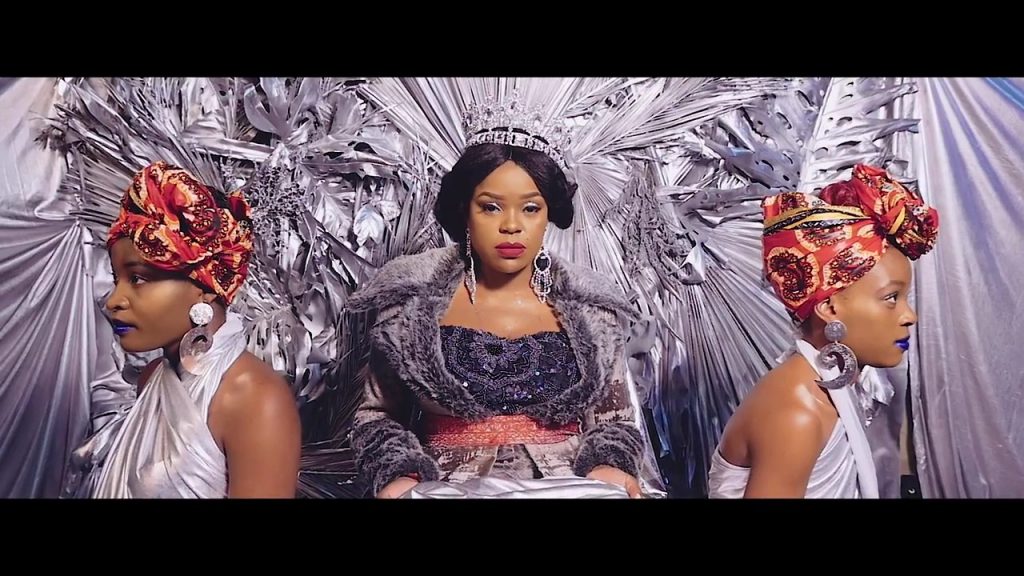 With a number of hit-songs to her name in the game, Zambian pop/RnB singer – Mampi the Queen Diva delivers her long awaited single "Nyula Yako" with visuals to accompany it. This video has had some great buildup on social media ahead of its release sparking the "Mampi Nyula Yako Challenge".
"Do you have clothes in your closet that make you feel like they were tailor-made for you? Dress up, take a nice pic, post it on your wall and tag all your friends that you wish to challenge to participate in the "Mampi Nyula Yako Challenge". Remember to use the hashtags #NyulaYako #PerfectFit #TailoredForMe"
"Nyula Yako" music video was directed by Mampi and NXT Solutionz' Qbick and Lawdak.
Enjoy!