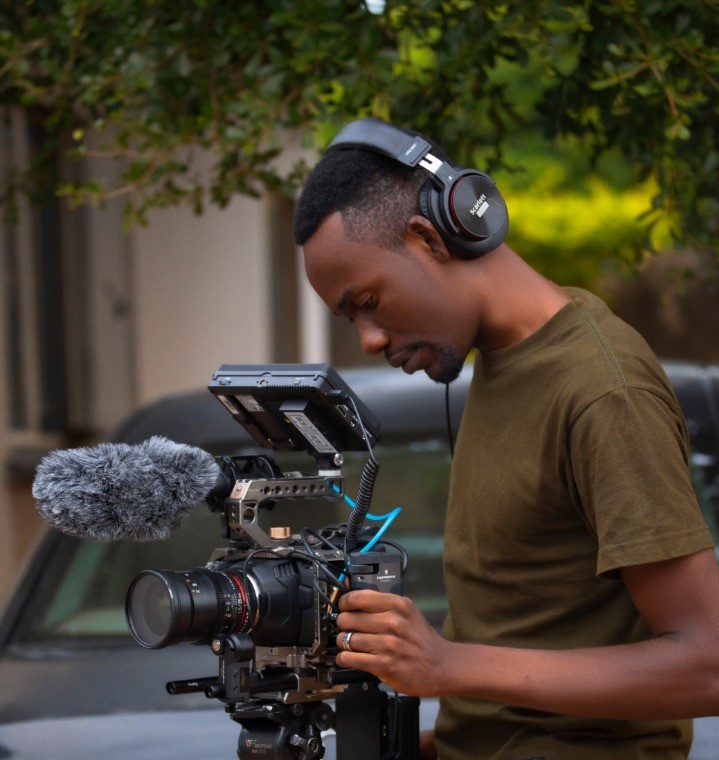 George Kabinga popularly known as K-Blaze is a music video director, cinematographer, film editor, photographer and colorist born in 1992. He is the first born in a family of five.
Skill is essential but not a guarantee to standing out and fully expressing one's ideas. It also takes creativity to bring imagination or ideas to life. When K-Blaze was in secondary school in 2007, he begun to create comic books and he would sell them to his peers. The art behind the comics is attributed to the genesis of his creativity and entrepreneurial mindset. Years later, he went on to become the founder of K.B Cinematic; a local business specialized in film, photography and videography. He is also the founder of KainanBeats, a Record Label which is home to artistes like Samuel Destiny, Yang Raka, Vex Ricky and DDG Zambia.
Over the years, K-Blaze has shot and directed several popular Zambian music videos for various award-winning or prominent artistes such as Roberto, Macky 2, Jae Cash, Cleo Ice Queen, Slap Dee, among others. Furthermore, he has also shot and directed international music videos such as "Pefekiti" by renowned Malawian artiste/songwriter – Namadingo.
Other popular music videos he has shot and directed include "Pick it Up" by Yo Maps ft. Mic Burner, "Take All of Me" by Chanda Na Kay ft. Abel Chungu, "Mother Tongue" by Slapdee ft. Daev, "Dreamers" by Cleo Ice Queen ft. Tio Nason, "I Declare" by Macky 2 ft. Chester & Bobby East, "African Woman" by Roberto ft. General Ozzy, "Beautiful" by Roberto and "Toxic" by Bobby East ft. Kantu, among others.
You can check out K-Blaze's work or follow him via the following platforms:
Instagram: https://www.instagram.com/directorkblaze/ 
Facebook: https://www.facebook.com/directorkblaze/ 
YouTube: https://www.youtube.com/c/KBlaze/videos
Website: https://www.k-blaze.com/