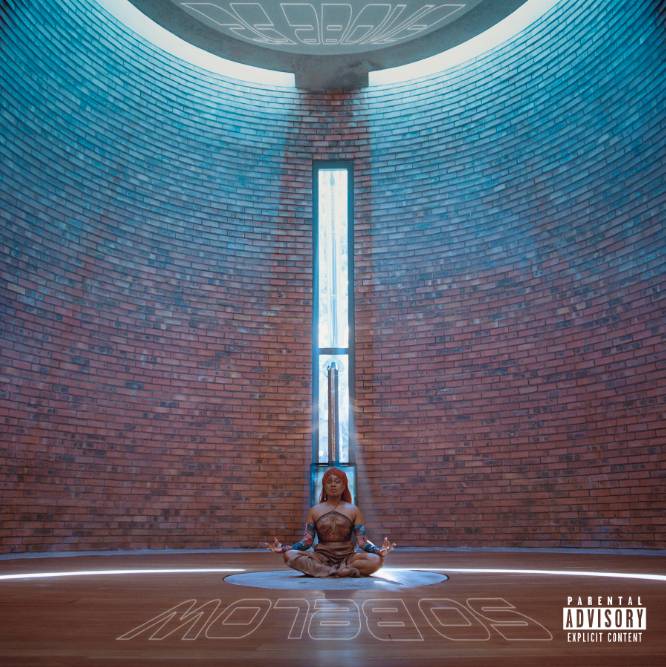 One of Zambia's finest rappers – Sampa The Great has announced a new project dotted "As Above, So Below". Following the success of her debut album dotted "The Return", Sampa is scheduled to release her second studio project with so much promise to be a masterpiece.
"The truth of the matter is, I always dreamt of being an artist. I was just too scared to say it and too scared to be it. 2 years ago, I returned to the birthplace of a dream that has been fully manifested into my reality, with a new sense of self (EVE) and a feeling of being completely whole." – Sampa The Great said.
Sampa The Great for the first time in Zambia, with a full project made in Zambia to match. The project is Executive Produced by her friend, the insanely talented Mag44.
Co-production by Sam Nyambe, Sammy Masta, Solomon 'Plate' Moyo and Sampa The Great herself. Engineered by Ben Blazer, Mixed by the Legendary Neal Pogue and finally mastered by the genius Mike Bozzi.
Sampa The Great who is currently on a European tour with her all-Zambian band yesterday dropped the second single off the project. She shared "Never Forget" featuring Mwanjé, Tio Nason and Chef 187. 
The project also features Grammy Award winner – Angelique Kidjo, American rappers Denzel Curry and Joey Badass, Britain's Kojey Radical and more.
The project is scheduled for release on September 9th, 2022.
See the full tracklist below.
1. Shadows
2.Lane ft. Denzel Curry
3.Never Forget ft. Mwanjé, Tio Nason, Chef 187
4.Mask on ft. Joey Badass
5.Bona
6. Can I live ft. WITCH
7.Imposter Syndrome ft. James Sakala
8.Tilibobo
9.Lo Rain ft. Mwanjé
10. IDGAF ft. Kojey Radical
11. Let me be great ft. Angelique Kidjo
Pre-order/save here: https://found.ee/STG_AASB