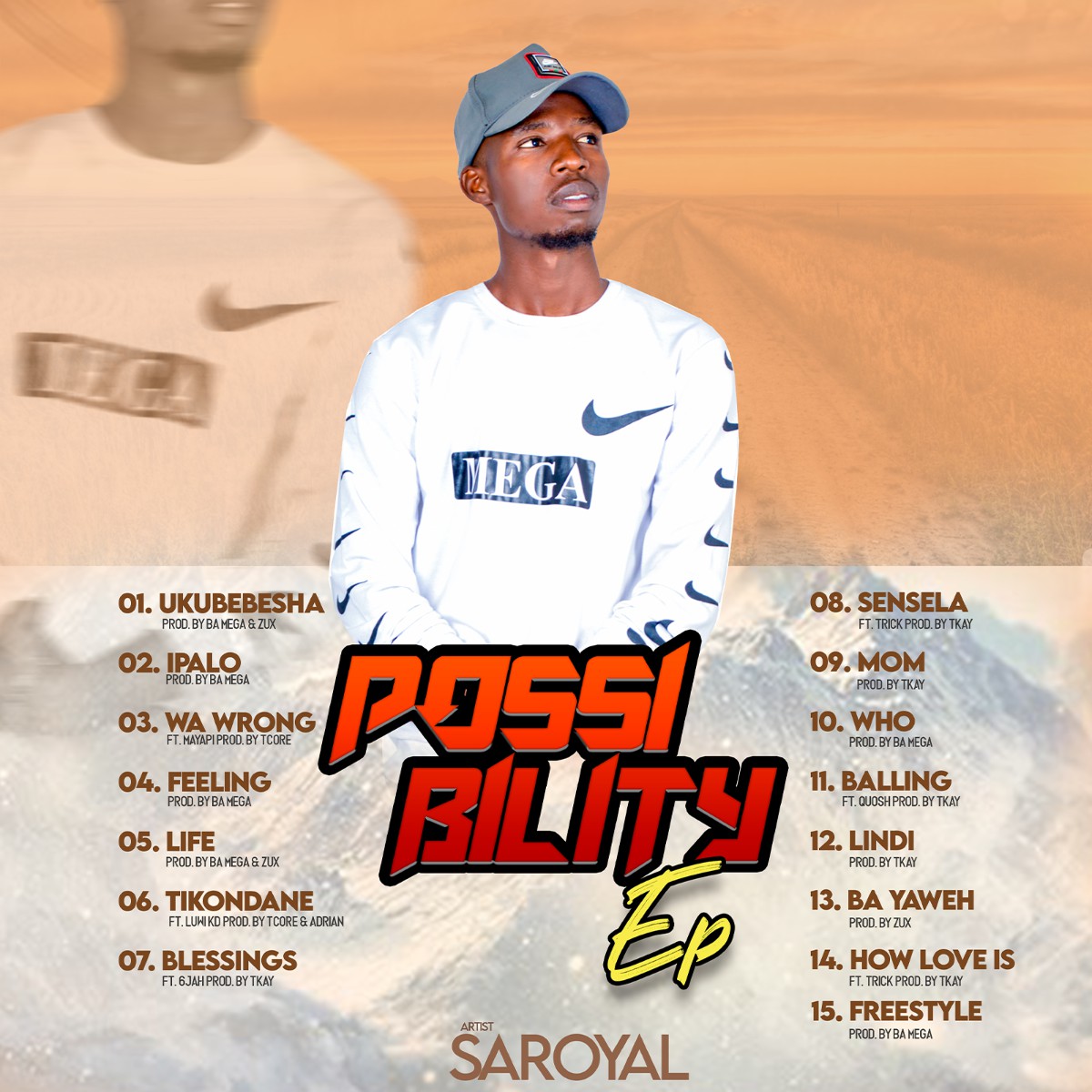 Mega Music presents Sayoral with his new body of work titled "Possibility". The talented rising artist and producer has outdone himself with a 15-track project featuring the likes of Mayapi, Luwi KD, 6Jah, Trick, Qosh, and Channel.
With a fusion of amapiano, hip-hop, and afro-beats, "Possibility" promises to take you on a musical journey like no other. Produced by a team of producers including Ba Mega, Zux, Tcore, Adrian De Producer, Tkay, and Zux, this body of work is a true work of art.
So why wait? Check out Sayoral's "Possibility" now and get ready to experience the magic of his music. Don't forget to share with your friends and spread the joy of great music!
1. Ukubebesha (Prod. Ba Bega & Zux) [DOWNLOAD]
2. Ipalo (Prod. Ba Mega) [DOWNLOAD]
3. Wa Wrong ft. Mayapi (Prod. Tcore & Zux) [DOWNLOAD]
4. Feeling (Prod. Ba Mega) [DOWNLOAD]
5. Life (Prod. Zux & Ba Mega) [DOWNLOAD]
6. Tikondane ft. Luwi KD (Prod. Tcore & Adrian de Producer) [DOWNLOAD]
7. Blessings ft. 6Jah (Prod. Tkay) [DOWNLOAD]
8. Sensela ft. Trick (Prod. Tkay) [DOWNLOAD]
9. Mom (Prod. Tkay) [DOWNLOAD]
10. Who (Prod. Zux & Ba Mega) [DOWNLOAD]
11. Balling ft. Qosh (Prod. Tcore & Ba Mega) [DOWNLOAD]
12. Lindi ft. Channel (Prod. Ba Mega) [DOWNLOAD]
13. Ba Yaweh (Prod. Tkay) [DOWNLOAD]
14. How Love Is (Prod. Zux) [DOWNLOAD]
15. Freestyle (Prod. Ba Mega) [DOWNLOAD]