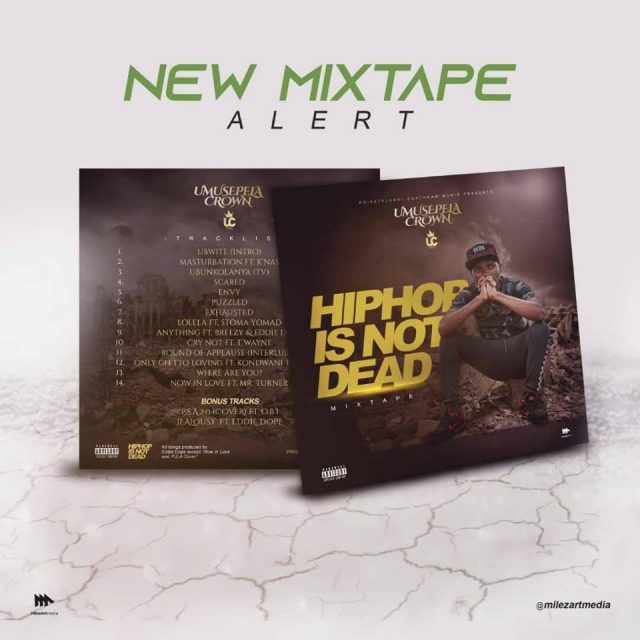 Steady rising Zambian rapper and songwriter Umusepela Crown has unveiled the official tracklist for his well anticipated Mixtape "Hiphop is Not Dead". Umusepela Crown who is currently signed to Private Label Deathraw Music has been steadily gaining momentum of late. His Mixtape promises to make a wave in the Zambian rap circles.
We can confirm that his Mixtape compromises of 16 tracks plus 2 bonus tracks. Umusepela Crown has collaborated with the likes of Stoma Yomad, Eddie Dope, Breezy, T'Wayne, Kondwani Tha'Troy and Mr Turner.
One fun fact about the Mixtape is that all the first letters of the song titles on the tracklist put together spell out the name "UMUSEPELA CROWN"… Creativity? 
HipHop is Not Dead Mixtape is expected to drop on the 23rd of July 2019. Check out the official tracklist below.