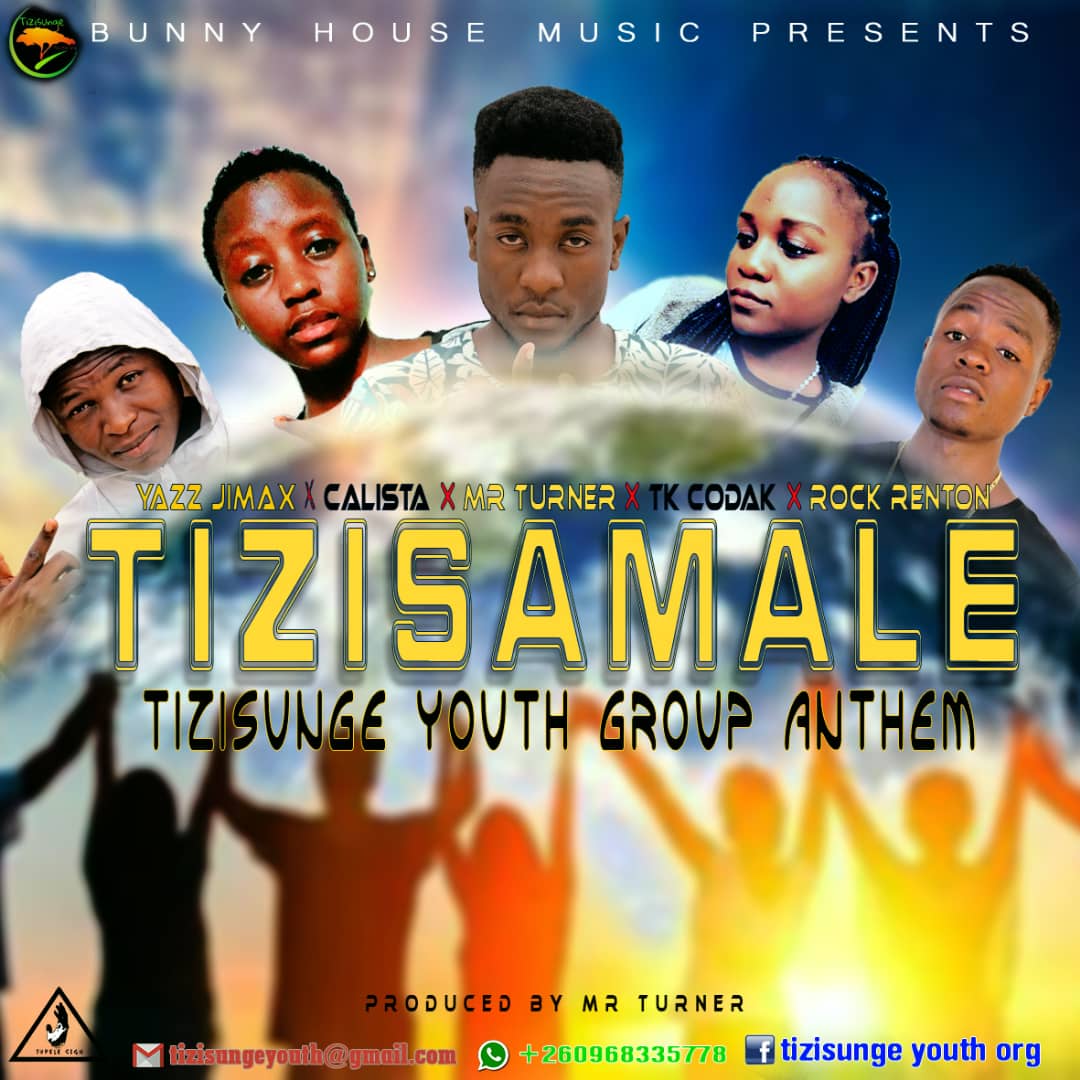 Copperbelt based Youth Group Tizisunge under the Tizisunge Entertainment Committee (Acting Entertainment Director Haggai Silunjili AKA Haggspark) have corroborated with the Best CB musicians their official Anthem called "Tizisamale". The song features Mr Turner, Yazz Jimax, Rock Renton, TK Codak and Calista.
ORGANISATION SYNOPSIS
Tizisunge Youth group is a successful example of young people choosing issues they find important, finding a safe space, and helping one another strengthen their community. The organization helps young people to gain leadership skills and a close-knit peer group, and sends positive message to youth throughout the community.
It also helps in sensitization against Drug Abuse, Early marriages, Teen pregnancy, HIV/AIDS and other related STIs. And it also helps in dealing with other various issues affecting the youths in communities.

MISSION
Our main mission is to regroup Young people from schools, churches and communities, and bring fourth service projects as a focal point for young leadership training, awareness for Early Marriages, Teen Pregnancy, Drug Abuse, HIV/AIDS Education, and other issues affecting the youths etc.

Our programs involves various activities Sports activities, and music. We believe through these activities will be able to deliver enough positive message to the public.