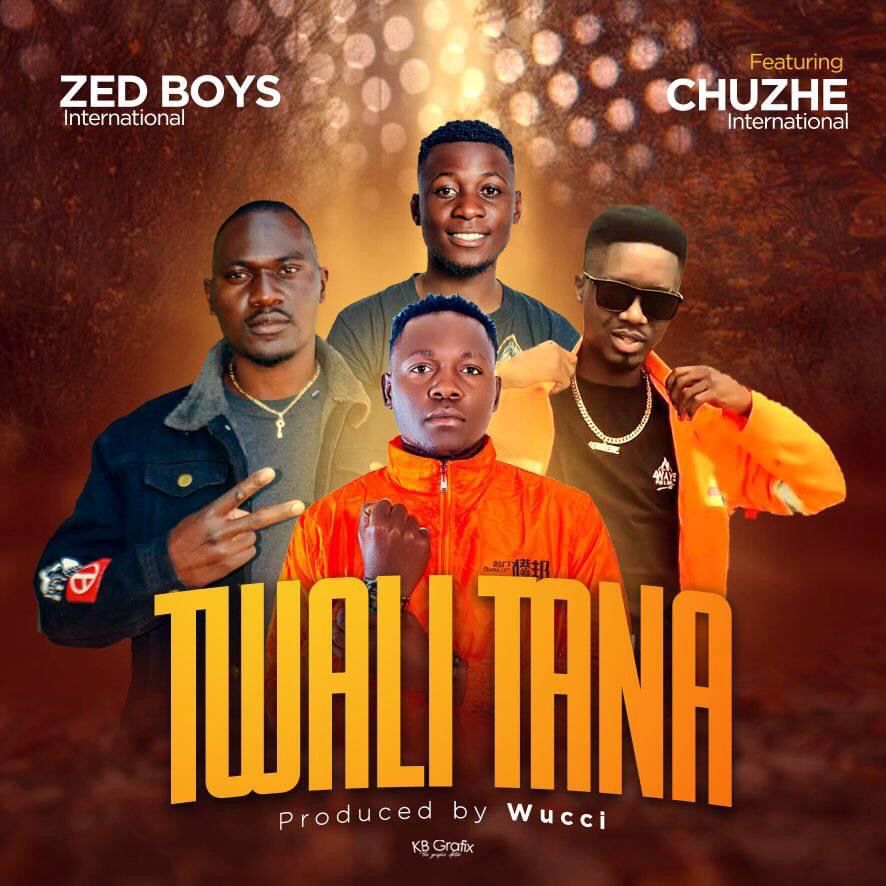 Emerging music recording duo – Zed Boys return on the airwaves with their latest soundtrack tagged "Twali Tana" featuring eminent rap act, Chuzhe Int.
Twali Tana is a street anthem on which the Zed Boys claim their bragging rights and showcase their lyrical capabilities. The song was creatively produced and mastered by DJ Wucci.
Listen, download and share.