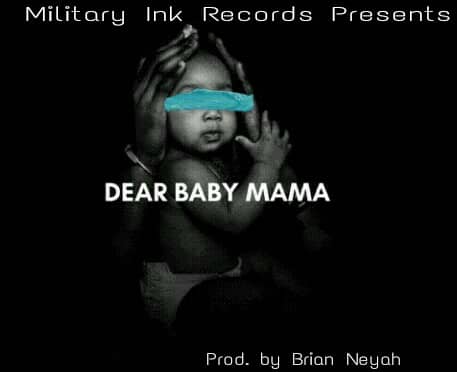 From the wings of Military Ink Records, dancehall artiste – Brian Neyah releases his first single of the year 2019 "Dear Baby Mama".
"Dear Baby Mama" is a dancehall jam about a man who has accepted to take responsibility over his child but doesn't want baby mama drama. It is a catchy single characterized by great lyrical content.
Enjoy and share the track produced by Brian Neyah.