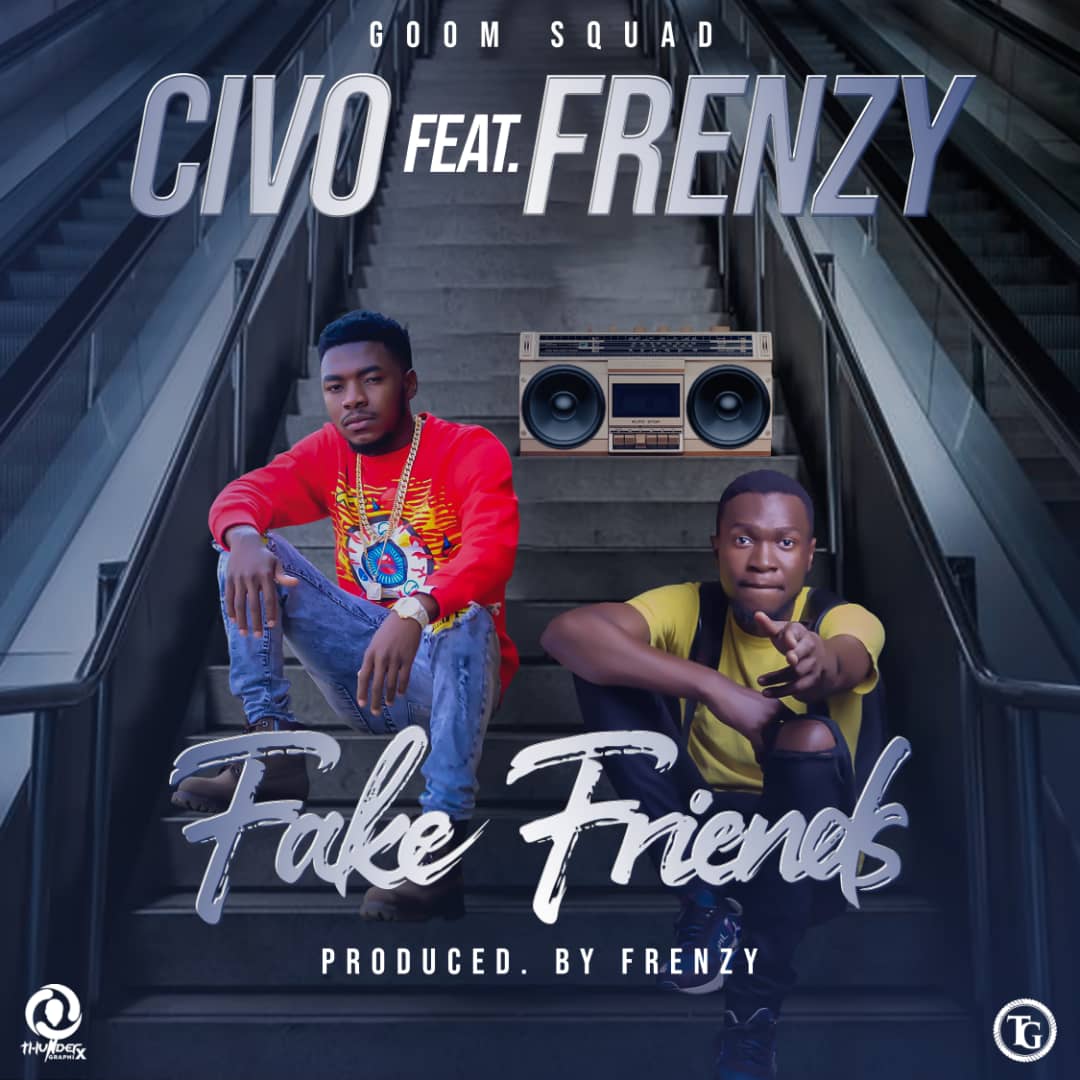 Zed Hip-Hop is cool again… Goom Squad member Civo unwraps his brand new rap anthem tagged "Fake Friends". Fake Friends is a track about people who call themselves your friends but backbiting is always part of the equation. 
Civo lays down some wavy bars on this record with Frenzy coming through with his own unique vibe. Production was led by Frenzy.
Listen, download and share.