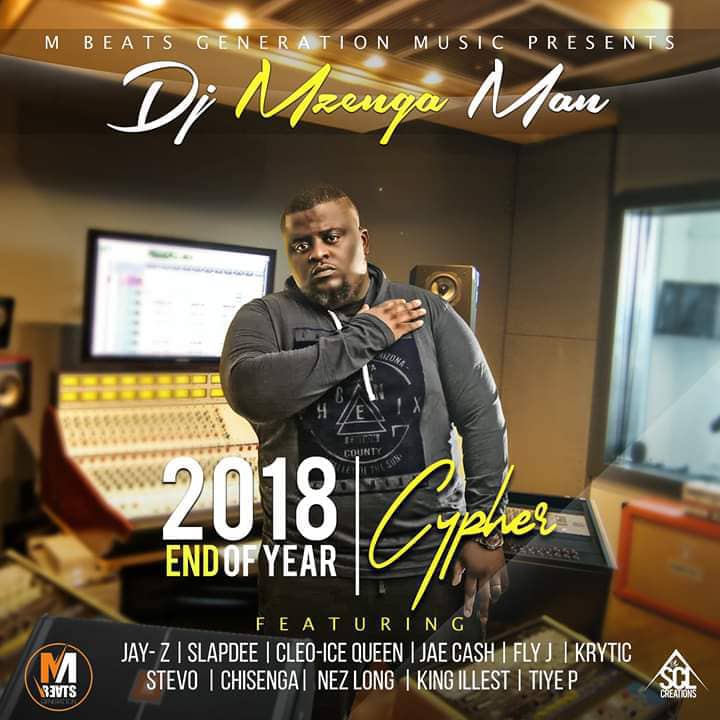 M-Beats Generation Music presents the much anticipated DJ Mzenga Man's "2018 End Of Year Cypher". In this year's edition, Mzenga Man enlists Jay-Z, Slapdee, Cleo Ice Queen, Jae Cash, Fly J, KRYTIC, Stevo, Chisenga (F.K.A CRISIS), Nez Long, King Illest and Tiye P.
The artists rise to the occasion and claim their bragging rights as they take turns to deliver hard flows on the DJ Mzenga Man engineered beat.
Listen, download and share.