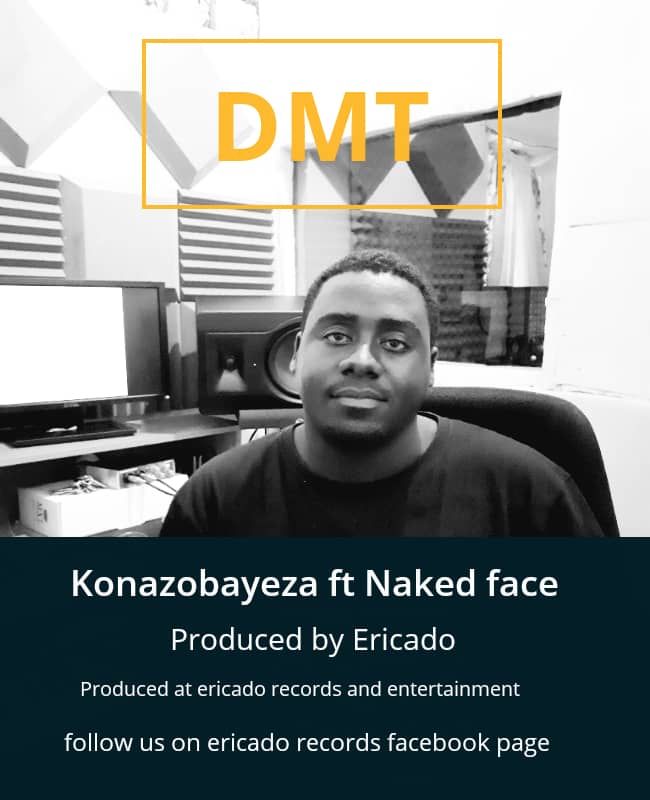 Hailing from Livingstone, Southern Province, Emerging Zambian arist – DMT debuts with a conscience record titled "Konazobayeza" featuring Naked Face.
The song talks about modern day society challenges like corruption, and politicians using youths as tools of violence. It is performed in Lozi and Tonga. Production was led by Ericado.
Listen, download and share.