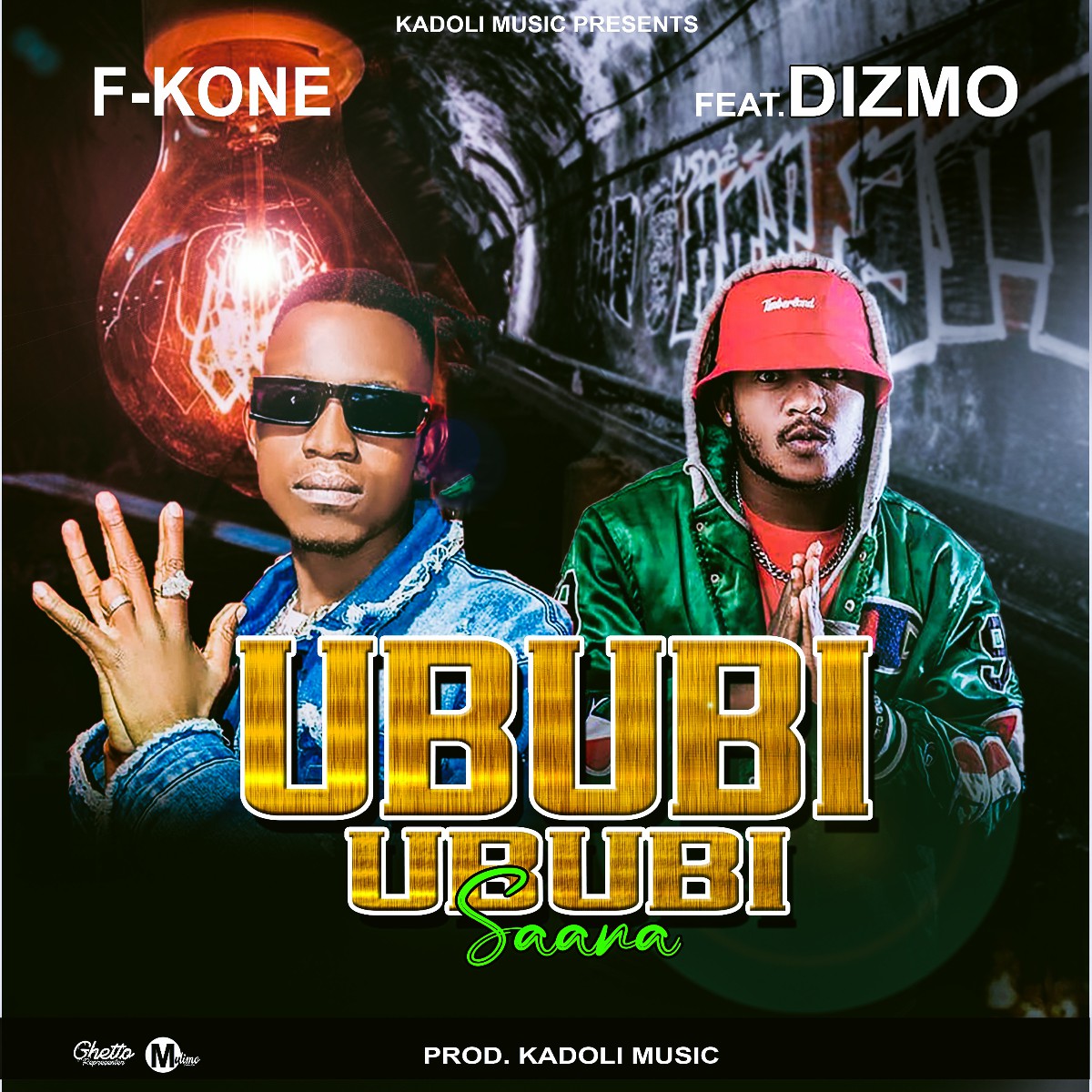 Hip-hop artiste on the rise – F-Kone delivers his brand new offering titled "Ububi Ububi Saana" where he joins forces with Apa ili So Entertainment rap ace – Dizmo.
Ububi Saana is slang which directly translates to "Too Much" or "beyond limit". F-Kone on this soundtrack flexes everything good in his life.
The track "Ububi Ububi Saana" is brought to life by Kadoli Music.
Enjoy and share.