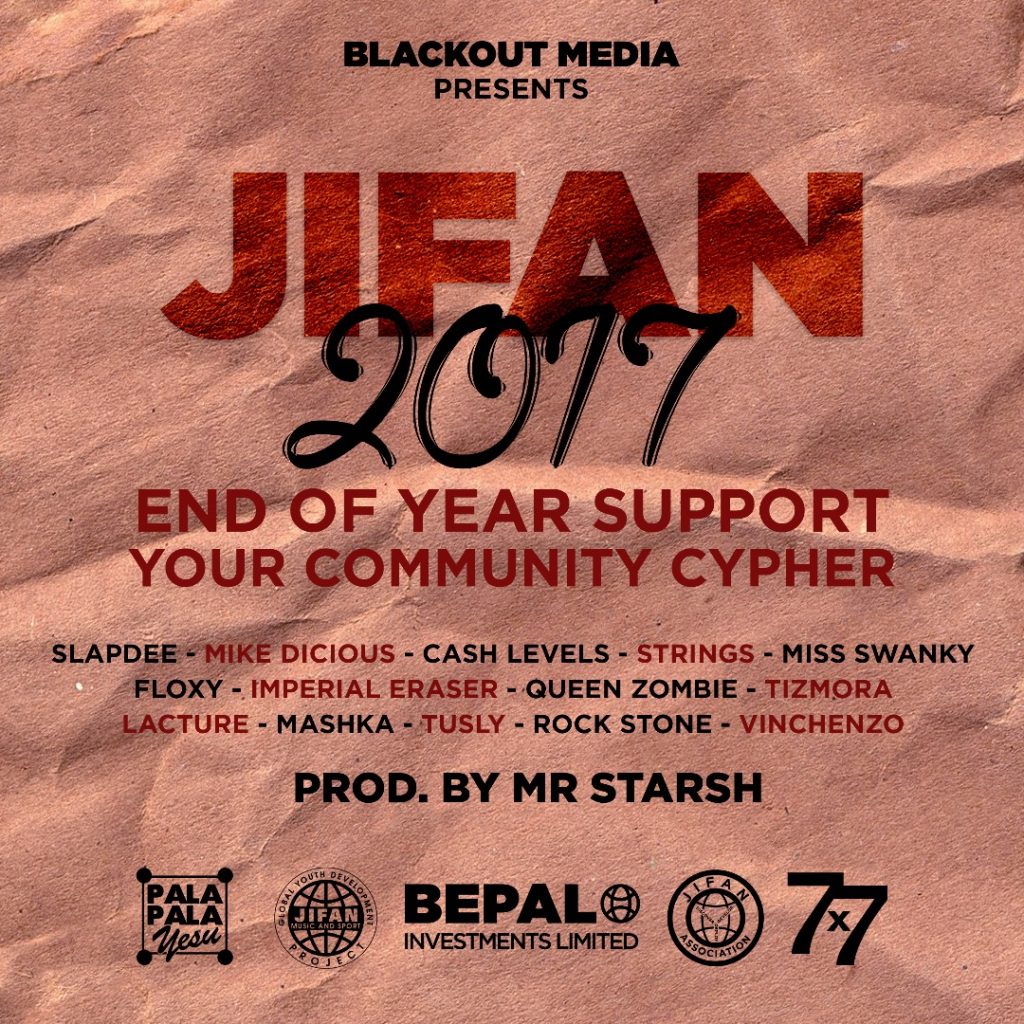 JIFAN presents his 2017 "End Of Year Support Your Community Cypher" produced by Mr Stash. It features Slap Dee, Mike Dicious, Cash Levels, Strings, Miss Swanky, Floxy, Imperial Eraser, Queen Zombie, TizMora, Lacture, MashKa, Tusly, Rock Stone and VinChenzo.
"A community is developed when people who live there love it enough to help develop it. Lets support our communities. Don't be discouraged if your efforts to support your community go unnoticed. Supporting your community is important and it matters alot even if no one acknowledges it. Know that you are doing good works for your community and keep going."
Listen, download and share!