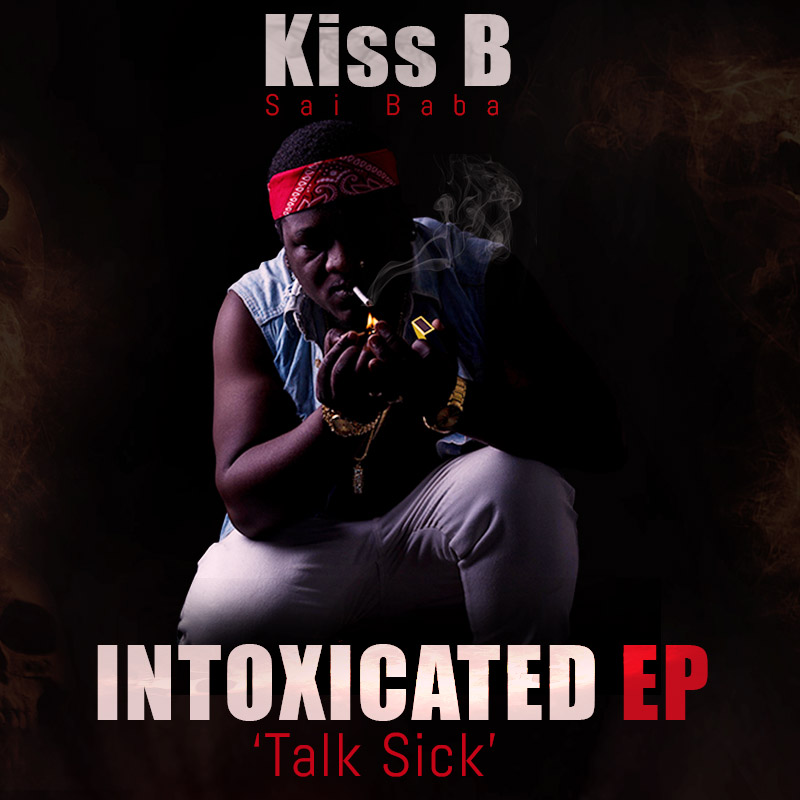 Kiss B Sai Baba drops his much anticipated body of work titled "Intoxicated (Talk Sick)". Under the wings of Alpha Entertainments, Kiss B delivers a 10 track EP with some tracks featuring Jay Thorn, Noble Dynamite, Macky 2, PilAto and Luna.
6 Of the 10 tracks were produced by Kiss B under the alias Pelvin Chikwemba with the others DJ Hector Gold, Dice, and Kofi.
Download and share the tracks below.
01. Intro (Prod. Pelvin Chikwemba) [DOWNLOAD]
02. Fingi Mpishamo (Prod. Pelvin Chikwemba) [DOWNLOAD]
03. Character Ft. Jay Thorn (Prod. Pelvin Chikwemba) [DOWNLOAD]
04. Nikandile (Prod. DJ Hector Gold) [DOWNLOAD]
05. Maria Ft. Noble Dynamite (Prod. Pelvin Chikwemba) [DOWNLOAD]
06. Kiss B – AZ (Prod. DJ Hector Gold) [DOWNLOAD]
07. Belegede Ft. Macky 2 & PilAto (Prod. Kofi) [DOWNLOAD]
08. Kiss B – Nshilati (Prod. Pelvin Chikwemba) [DOWNLOAD]
09. Kiss B Ft. Luna – Mukabwela Lisa (Prod. Dice) [DOWNLOAD]
10. Kiss B – Outro (Prod. Pelvin Chikwemba) [DOWNLOAD]