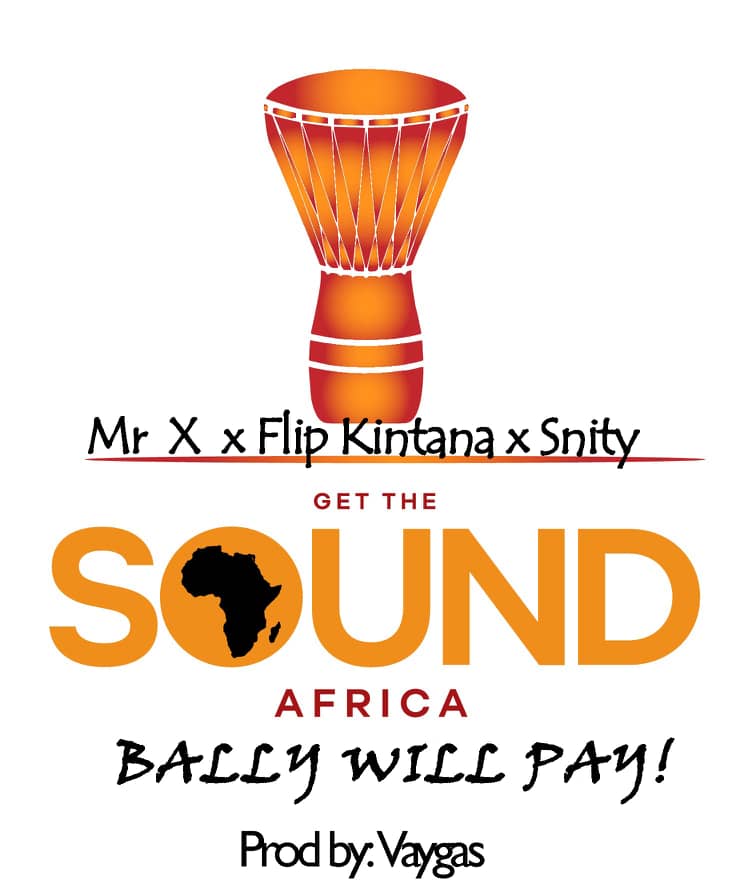 Get The Sound (GTS) Africa presents a brand new hip hop banger titled "Bally Will Pay". Bally Will Pay is a trap record inspired by a rich-kid's favourite line. It was performed by Mr X, Flip Kintana and Snity.
The three artists bring their A-game with the flows on this record. It was produced by Vaygas.
Listen, download and share.