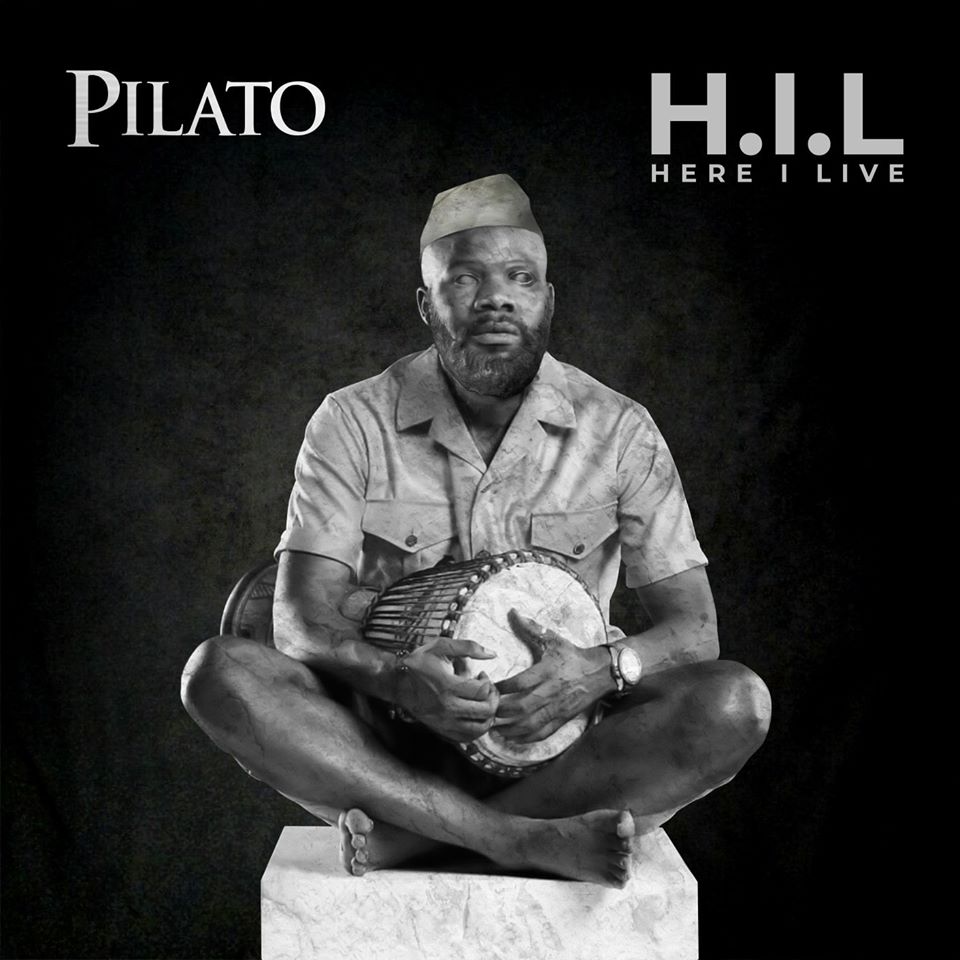 Renowned Zambian artist and good governance activist – Chama Fumba popularly known as PilAto has finally released his highly anticipated album "Here I Live (H.I.L)". PilAto unlocks the 19 track album which as expected exhibits PilAto's exceptional lyrical ability.
Speaking about the album Cover, PilAto wrote: 
THE STATUE
The Statue figure is a representation of our history as a people. Every good and bad decision or action we did in the past is frozen in time. What we are doing today is erecting a statue that our children will live with. Today we have the power and the privilege to design and curve a statue that we will all be proud of or one that will bring shame to our children and our generation.
The Blind Drummer (Katongo The Blind Drummer)
My father shared a story about Mukulumpe and his 4 children, Katongo, Nkole, Chiti and Chilufya and their break way from Mukulumpe's Kingdom and how it was characterized by a dramatic warning from their blinded brother Katongo, who had been posted at the city gate by the King.
One day when Nkole and Chiti had gone hunting, the King's soldiers were mobilized to dig death traps planted with spikes along the path, which was to be used by the other brothers on their return from their hunting spree. Katongo overheard the plot and used his talking drum to warn his young brothers on how to avoid the traps. The survival of the two brothers from the death traps, surprised the entire Kingdom. But, it was only the brothers who understood the message from the talking drum. Katongo the Blind drummer.
Stream the album below and share.