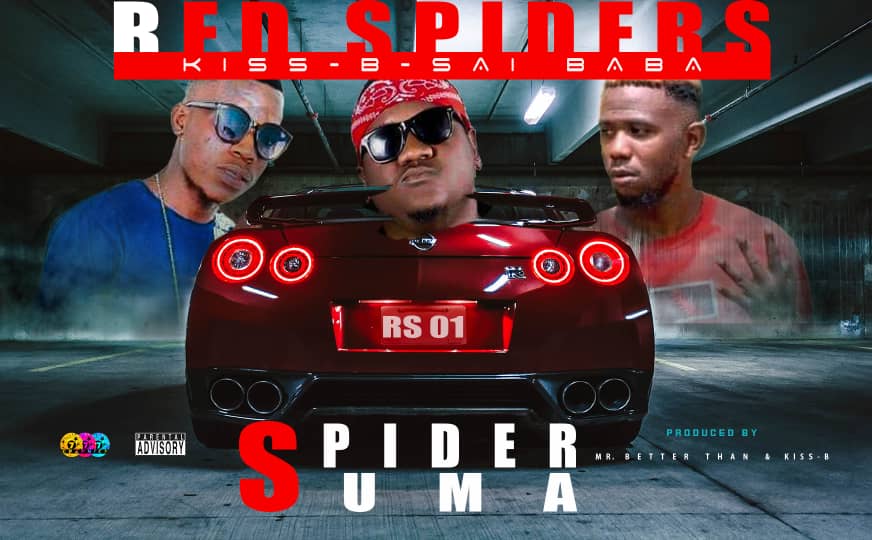 Red Spiders, a prolific music recording duo of Pat Kay Kalapashi and Liank unleash their first offering this month dotted "Spider Suma".
Spider Suma is a certified banger which features Alpha Entertainments/Kasama Swag rapper and producer, Kiss B Sai Baba. The soundtrack was jointly engineered by Mr. Better Than and Kiss B.
Listen, download and share.