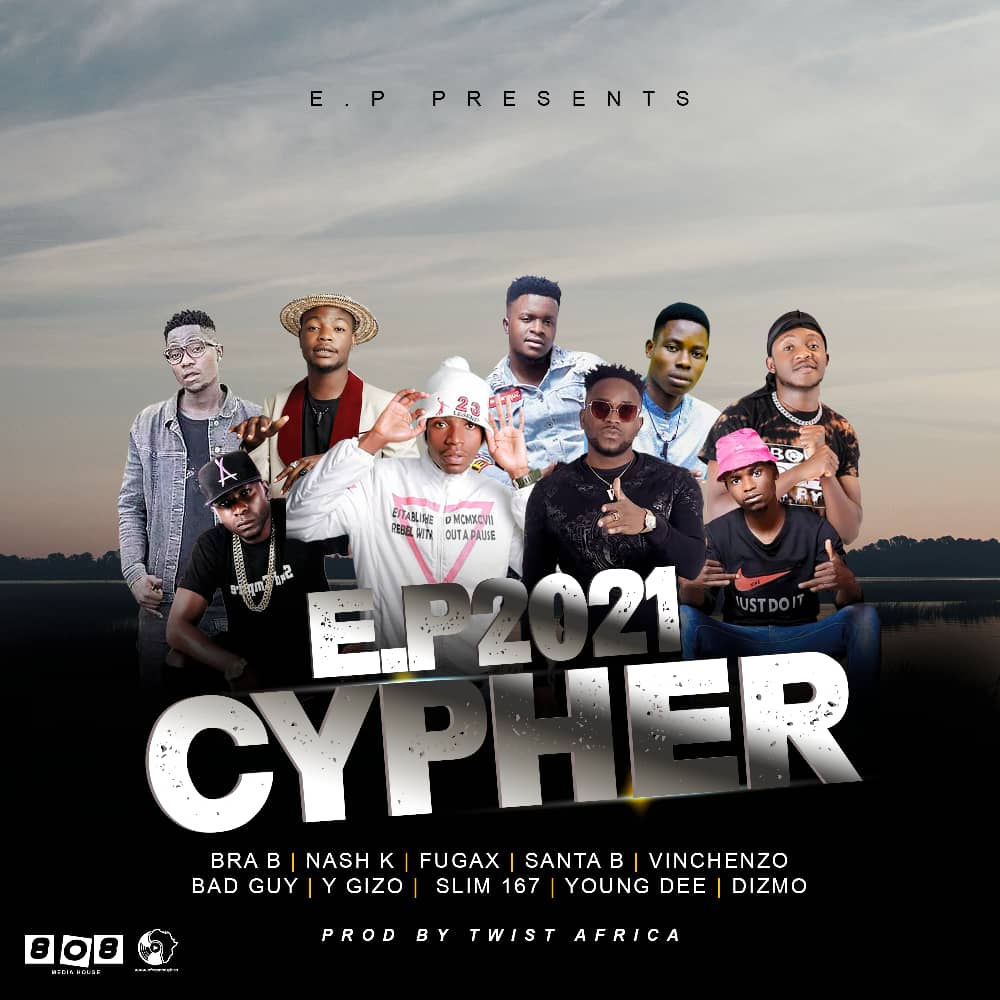 E.P presents the "E.P 2021 Cypher" performed by talented rappers namely; Bra B, Nash K, Fugax, Santa B, Vinchenzo, Bad Guy, Y Gizo, Slim167, Young Dee and Dizmo.
On this Twist Africa engineered cypher, the adroit rappers go on head to head showcasing their lyrical excellence and capabilities as they claim their bragging rights. Furthermore, they state why they think they are the best to ever grace the rap game.
Enjoy the soundtrack below.