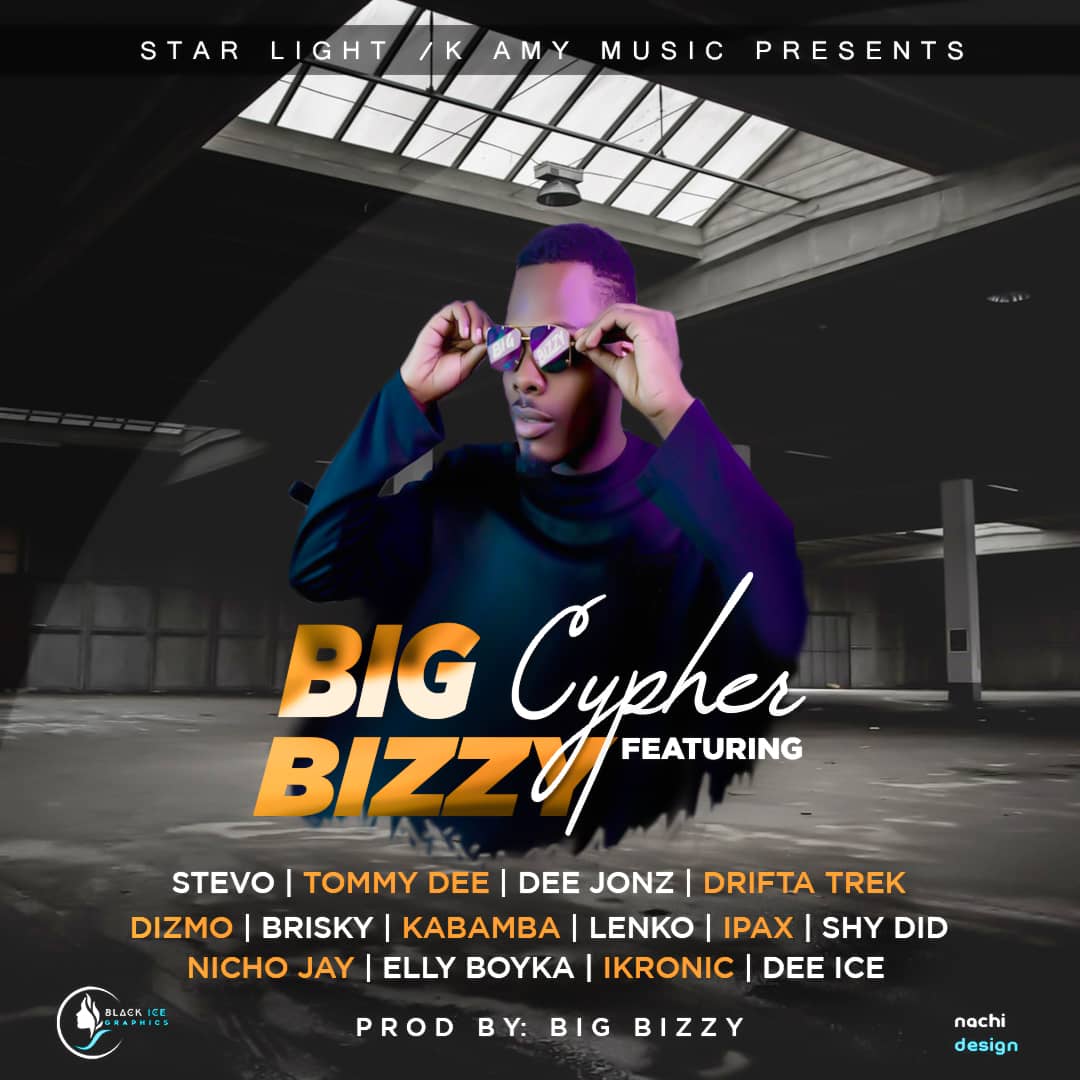 Star Light and K-Amy Music present the official "Big Bizzy Cypher" featuring Stevo, Tommy Dee, Dee Jonz, Drifta Trek, Dizmo, Brisky, Kabamba, Lenko, Ipax, Shy Did, Nicho Jay, Elly Boyka, IKronic and Dee Ice.
The rappers all bring their A-game and take turns to deliver saucy verses on the Big Bizzy engineered beat. The cypher is characterized by some saucy punchlines and metaphors.
Listen, download and share.