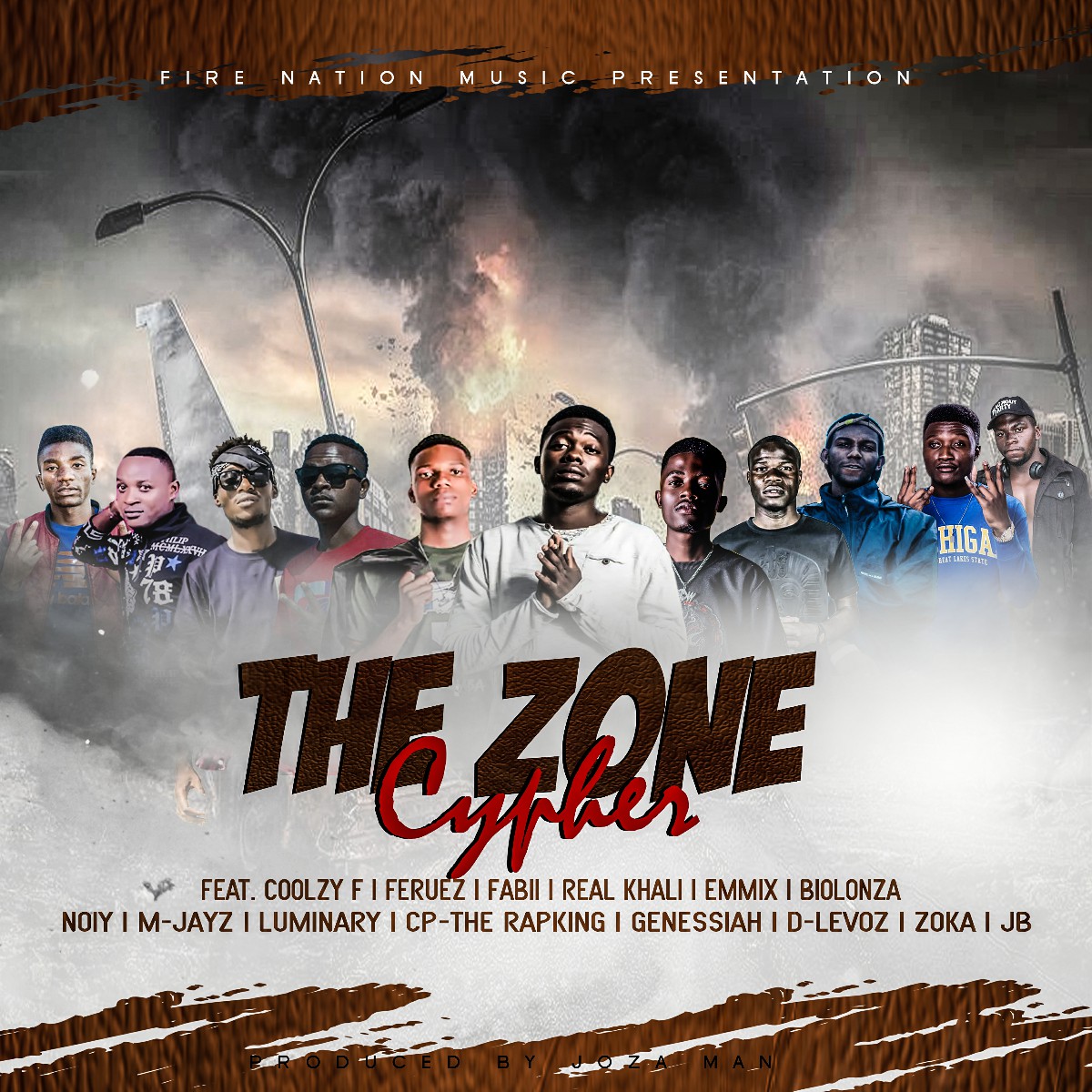 Fire Nation Music presents "The Zone Cypher" featuring adroit Copperbelt based artists – Coolzy F, Feruez, Fabii, Real Khali, Emmix, Biolonza, Noiy, M-Jayz, Luminary, CP-The Rapking, Genessiah, D-Levoz, Zoka and JB.
The talented rappers exhibit their lyrical excellence and capabilities on this Mujoza AKA Joza Man engineered cypher. Fueled with punchlines, metaphors and creativity, the ride is definitely phenomenal.
Listen, download and share the masterpiece below.