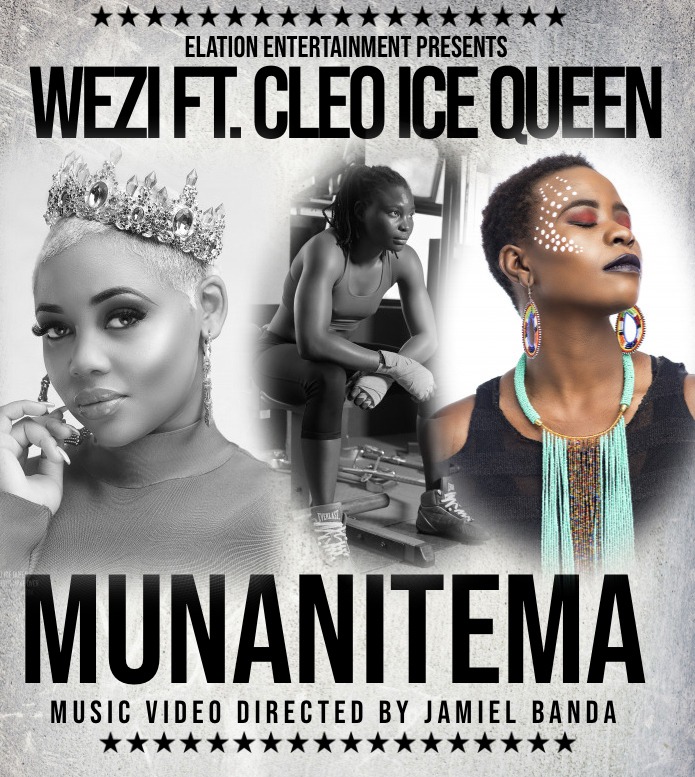 As promised, Wezi has released visuals to her lyrically acclaimed collaboration with Cleo Ice Queen titled "Munanitema".
"The storyline of the video follows the story of boxer Catherine Phiri, we track through some of the bullying she went through. In high school she was expected to look and dress in a certain way, her classmates corner her and put make up on her face while some throw things at her as she is on her desk. In the second verse she is training and is stopped so she can clean because this is what was expected of her. We where suppose to film a third bully scene in the gym where a bunch of guys corner her and throw an apron at her signifying she should be in the kitchen but scheduling issues meant we couldn't. The video closes on a very positive note, Catherine showing off all her medals."
Enjoy the music video directed by Jamiel Banda below.