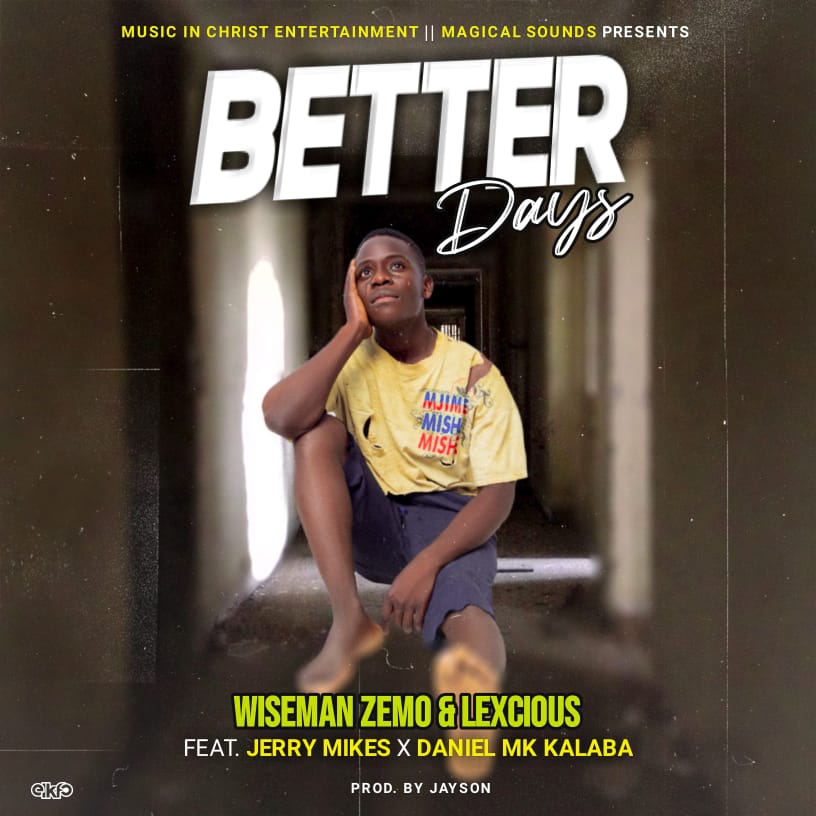 Music in Christ Entertainment and Magical Sounds presents "Better Days", a song performed by Wiseman Zemo and Lexcious alongside alongside Jerry Mikes and Daniel MK Kalaba.
Production for the track was led by Jayson at Magical Sounds Studio. The life-building song is filled with assurance that surely there are great things coming Ahead regardless of our current challenges.
Stream below, download and share.