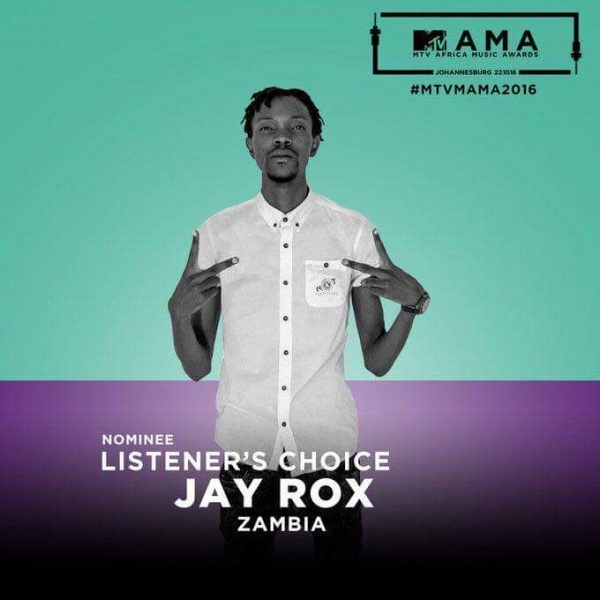 Jay Rox becomes the first Zambian Artist to be nominated in the MTV Africa Music Awards (MAMA).
He is nominated for 'Listeners Choice' Awards which features a number of artists from all over Africa and here is the list:
*. Adiouza (Senegal)
*.Bebe Cool (Uganda)
*.Burna Boy (Nigeria)
*.Den G (Liberia)
*.EL (Ghana)
*.Jah Prayzah (Zimbabwe)
*.Jay Rox (Zambia)
*.Kansoul (Kenya)
*.Kiss Daniel (Nigeria)
*.Lij Michael (Ethiopia)
*.LXG (Sierra Leone)
*.Meddy (Rwanda)
*.Messias Marioca (Mozambique)
*.Prince Kaybee (South Africa)
*.Reda Taliani (Algeria)
*.Saad Lamjarred (Morocco)
*.Sabri Mosbah (Tunisia)
*.Sidiki Diabate (Mali)
*.Tamer Hosny (Egypt)
*.The Dogg (Namibia)
*.Yamoto Band (Tanzania)
The Awards show premiers on MTV base on 22nd October 2016 with Trevor Noah as the host, be certain to watch it.
Head to the MTV Base website to vote for Mr. Roxa: Link