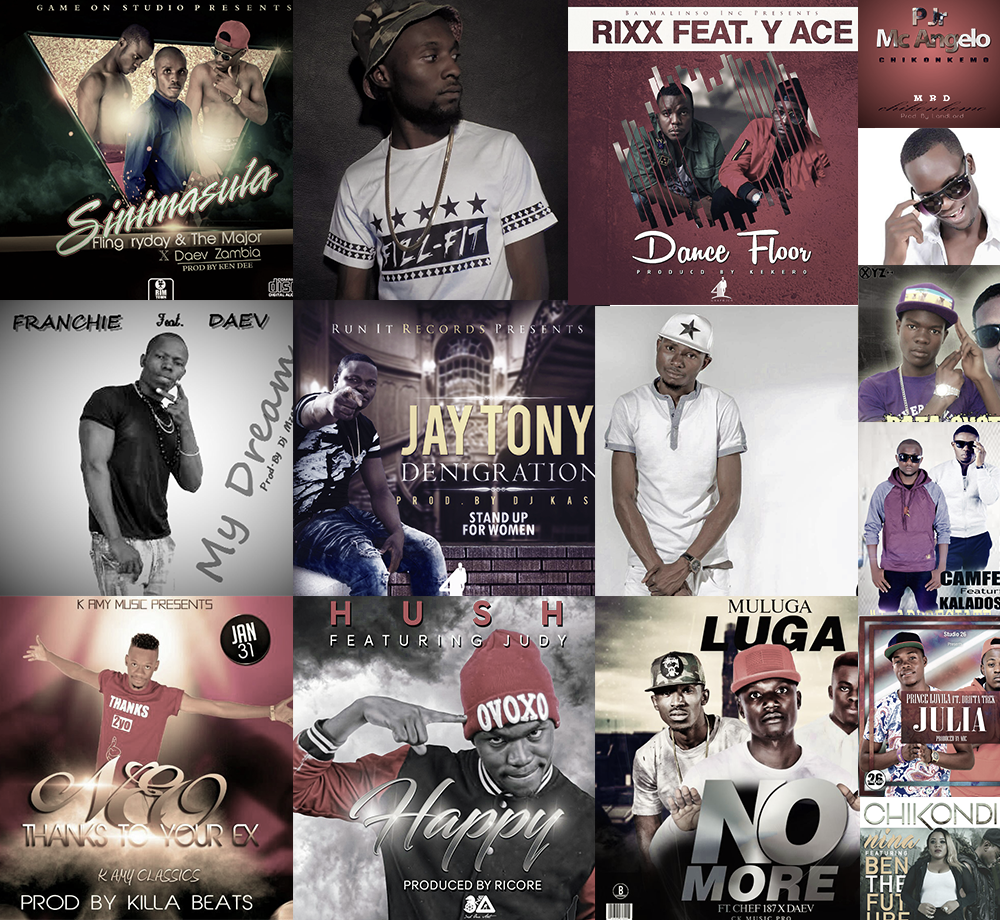 We just wrapped up the first quarter of the year and already, emerging artists' music is flowing in the industry. So here at AfroFire we compiled a list of the top ten songs that have been released in the last three months that everyone is sure to enjoy and must listen to. The songs have been set up in no particular order, but were picked by our team and also chosen for being the most listened to tracks in the last three months. These songs have heart, rhythm and everything you would love to hear in a song. Some of the songs feature only upcoming artists while others have established artists featured on their tracks. But without a doubt these songs are sure to lift up your day and give you a great vibe.
1. Fling Ryder X The major Feat. Dave – Sinimasula |DOWNLOAD|
2. Franchie Feat. Daev – My Dream (Prod. DJ Mzenga Man) |DOWNLOAD|
3. Neo – Thanks To Your Ex (Prod. KB) |DOWNLOAD|
4. Goose Major – Rest in Peace KopaBelt |DOWNLOAD|
5. Jay Tony – Denigration (Prod. DJ Kasi) |DOWNLOAD|
6. Hush Feat. Judy – Happy (Prod. Ricore) |DOWNLOAD|
7. Rixx Feat. Y Ace – Dance Floor (Prod. Kekero) |DOWNLOAD|
8. Charmy Feat. Luna – Amama |DOWNLOAD|
9. Bravo Mulugaluga Feat. Chef 187 & Daev – No More |DOWNLOAD|
10. P Jr & Mc Angelo – Chikonkemo (Prod. Landlord) |DOWNLOAD|
With those as our ten hits from emerging artists, we feel there are other great songs that were released in the first quarter of this year by emerging artists that need to be mentioned and these are.
1. SugarBoy Feat. Coziem & Diyazi – Party Tonight |DOWNLOAD|
2. Zeck Dizzy Feat. Bobby East – Bata System |DOWNLOAD|
3. Camfella Feat. Kaladoshas – I Appreciate You (Prod. Shinko Beats) |DOWNLOAD|
4. Prince Luvila Feat. Drifta Trek – Julia (Prod. MIC) |DOWNLOAD|
5. Nina Feat. Ben Da'Future – Chikondi. (Prod. KB) |DOWNLOAD|
Enjoy!!