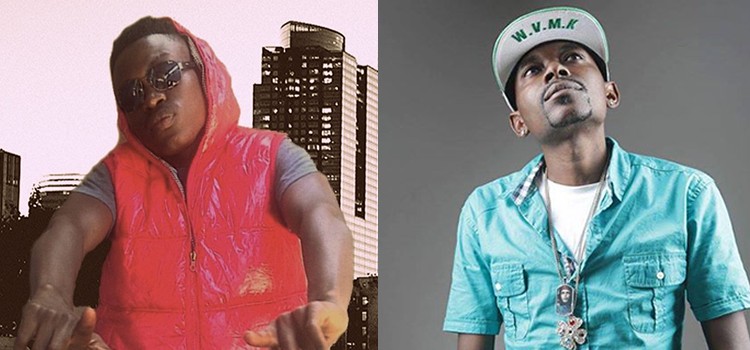 ---
Emerging Battle-Rap group Ebola Family Rapper Cis-Ka Venom-Tyger has sent a message to all Artists late Brian Cheengwa also known as P'Jay ever worked with together with those who only cared after he was gone.
He puts out his message on a controversial song with P'Jays chorus. The rapper on the 3rd verse of the song is heard rapping about how no one did a song specially dedicated to P'Jay after his death mentioning XYZ in Particular. Cis-Ka only acknowledges B-Flow as  the only Artist who loved P'Jay and Rating the rest as users for the choruses he did on their songs. The Rapper further puts in a line obviously aimed at the Zambian Music Awards (ZMA) for the questionable Award P'Jay only won after he was gone (Best Song Writer – ZMA 2015).
"XYZ tababa bwino P'Jay/ Ameno mafupa tabakutemwa P'Jay/  takwaba nangu uwafumyapo ulwimbo lobe P'Jay/ ulwachililo nangu ulwakulosha P'Jay/ only B-Flow ewakutemenwe P'Jay/ balekubomfya kuma chorus iwe P'Jay/ but imitima tashasekelemo P'Jay/ Mosi Award wawinna lilya waya P'Jay/ elo baishiba ati ubukali wali nabo P'Jay/"
– The rapper laments.
This comes not long after XYZ CEO Slapdee released a cover song for WizKid's "Ojuelegba" where he also rapped about how everyone now claims to have known P'Jay the future including how his own brother claims he is the new P'Jay.
Incase you missed it here is Cis-Ka's – Techitemwiko (P'Jay Cover).
---
 Don't Be Selfish… Share