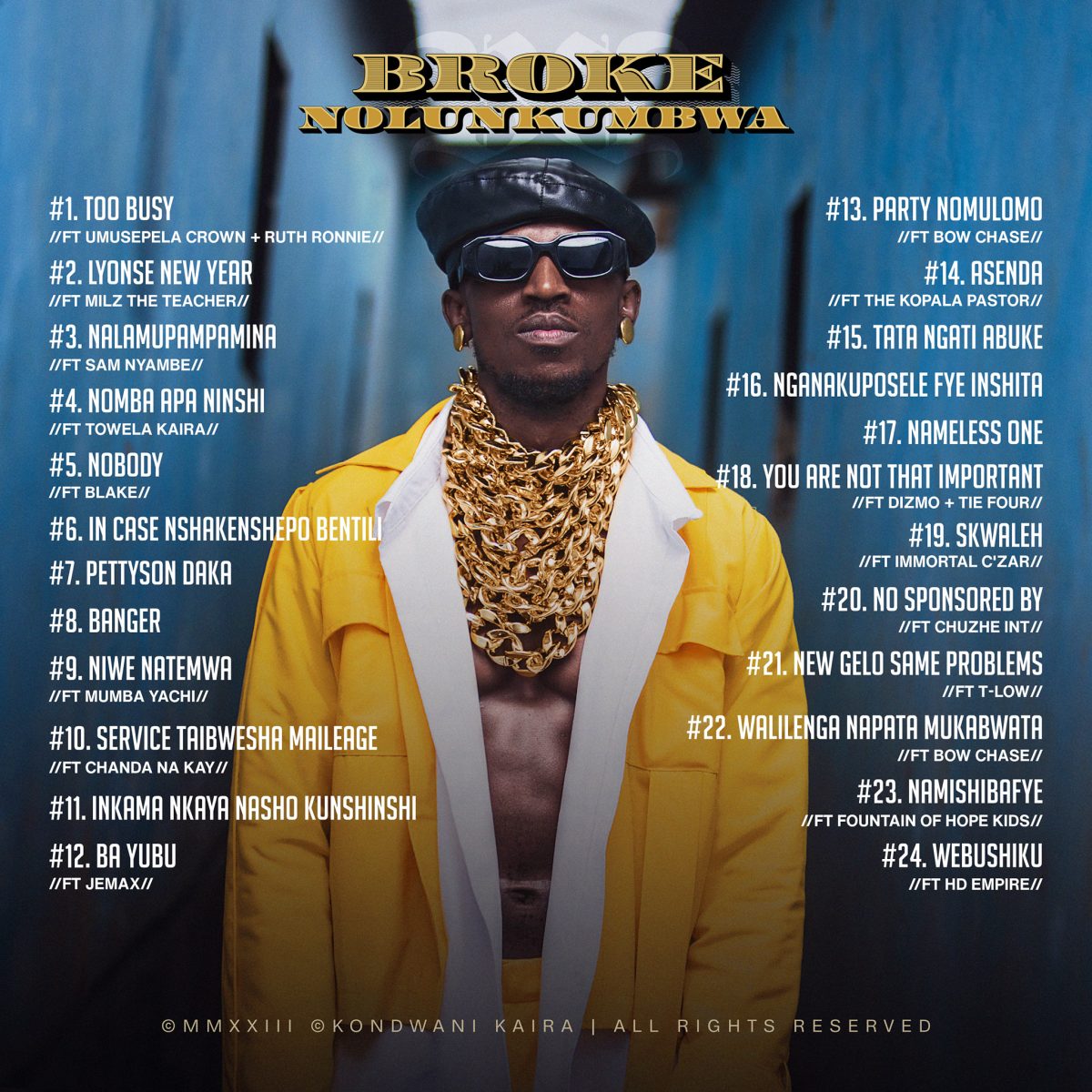 Chef 187 has finally released album, "Broke Nolunkumbwa". The 24-track album has been highly anticipated by fans, with Chef 187 heating things up and warming up to the release for months.
Broke Nolunkumbwa is a true testament to Chef 187's artistry and ability to bring the heat and push the boundaries of what is possible in Zambian music.
Chef 187 collaborates with Dizmo and Tie Four on "You Are Not That Important" which is housed as track number #18 on the "Broke Nolunkumbwa" album. Production was led by Jazzy Boy.
Stream below and share.