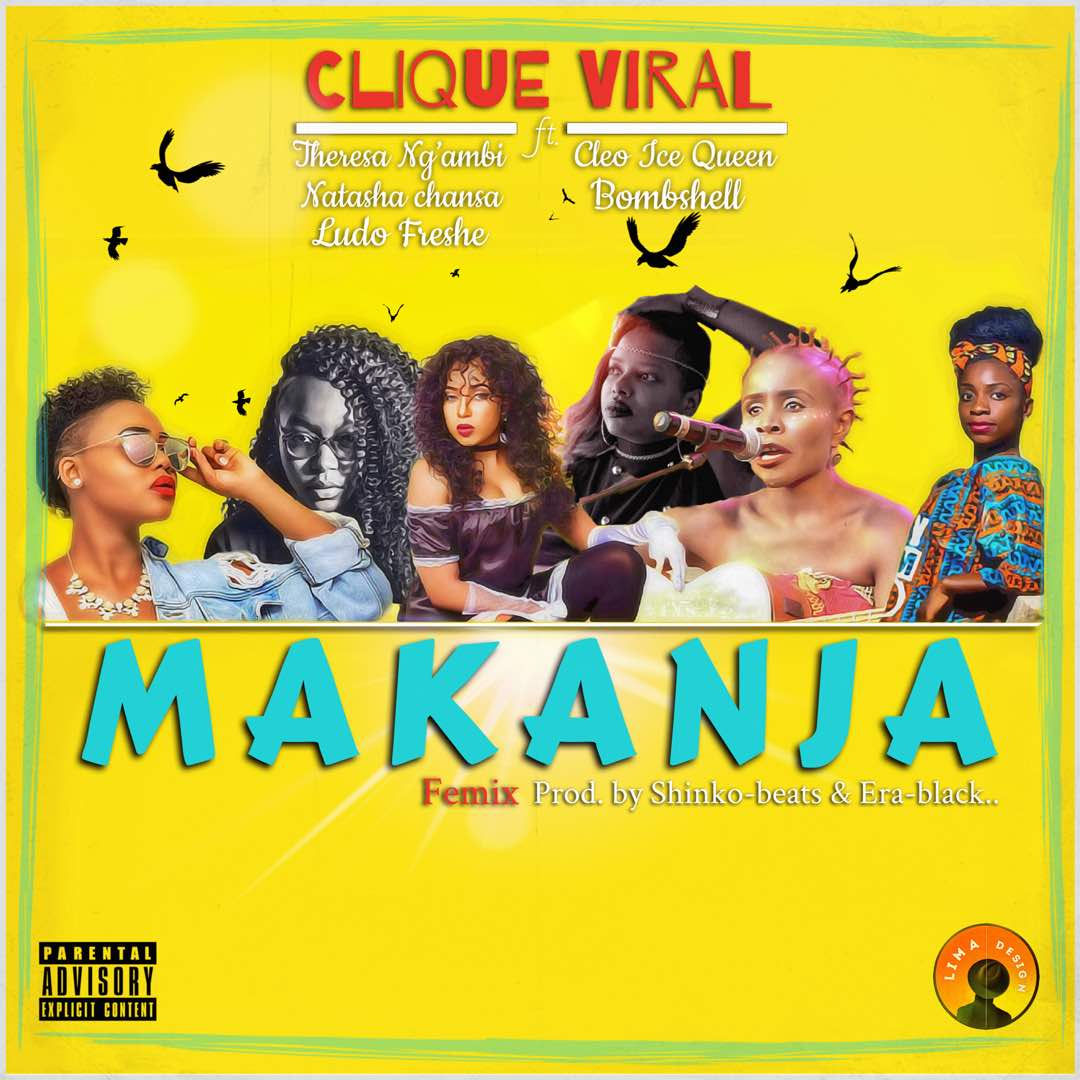 Following their first outing and the massive response behind the whole song from concept / beat to original music video shoot "Makanja" ; as a team Clique Viral and Kamikazi Entertainment decided to expand on the song's life and have a female packed remix.
For the femix Clique Viral decided to gather up 4 of the most respected female rappers in the Zambian rap game Bomb$hell Grenade, Cleo Ice Queen, Natasha Chansa and Ludo Freshe with Theresa Ng'ambi being extra creative on this one along with newly signed Tutu all on one song.
The Makanja Femix was produced by Zambia's finest Shinko beats and Era Black.
Enjoy!