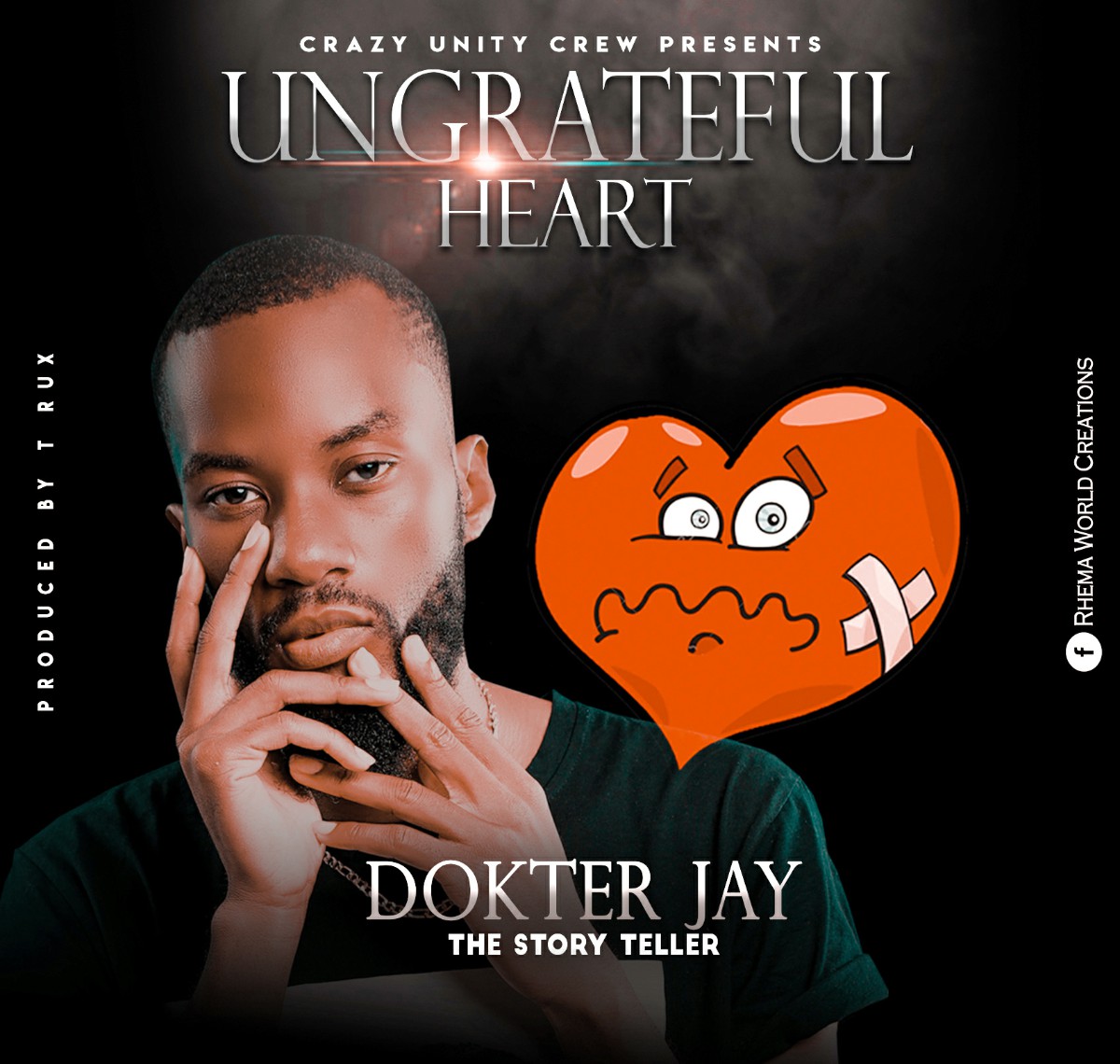 Crazy Unity Crew presents gifted vocalist/songwriter – Dokter Jay with his latest offering tagged "Ungrateful Heart", a record produced by T-Rux from Ultimate Vibes Music.
On this melodic and harmonious soundtrack, Dokter Jay holds a conversation with his heart about being grateful for the gift of life rather than earthly wealth or desires. He further acknowledges how he has gone astray and departed from God that he hardly has time anymore, to count and be thankful for all the blessings he has received. Life is short and anything can happen, this song serves as a great reminder to every person out there.
Listen, download and share.