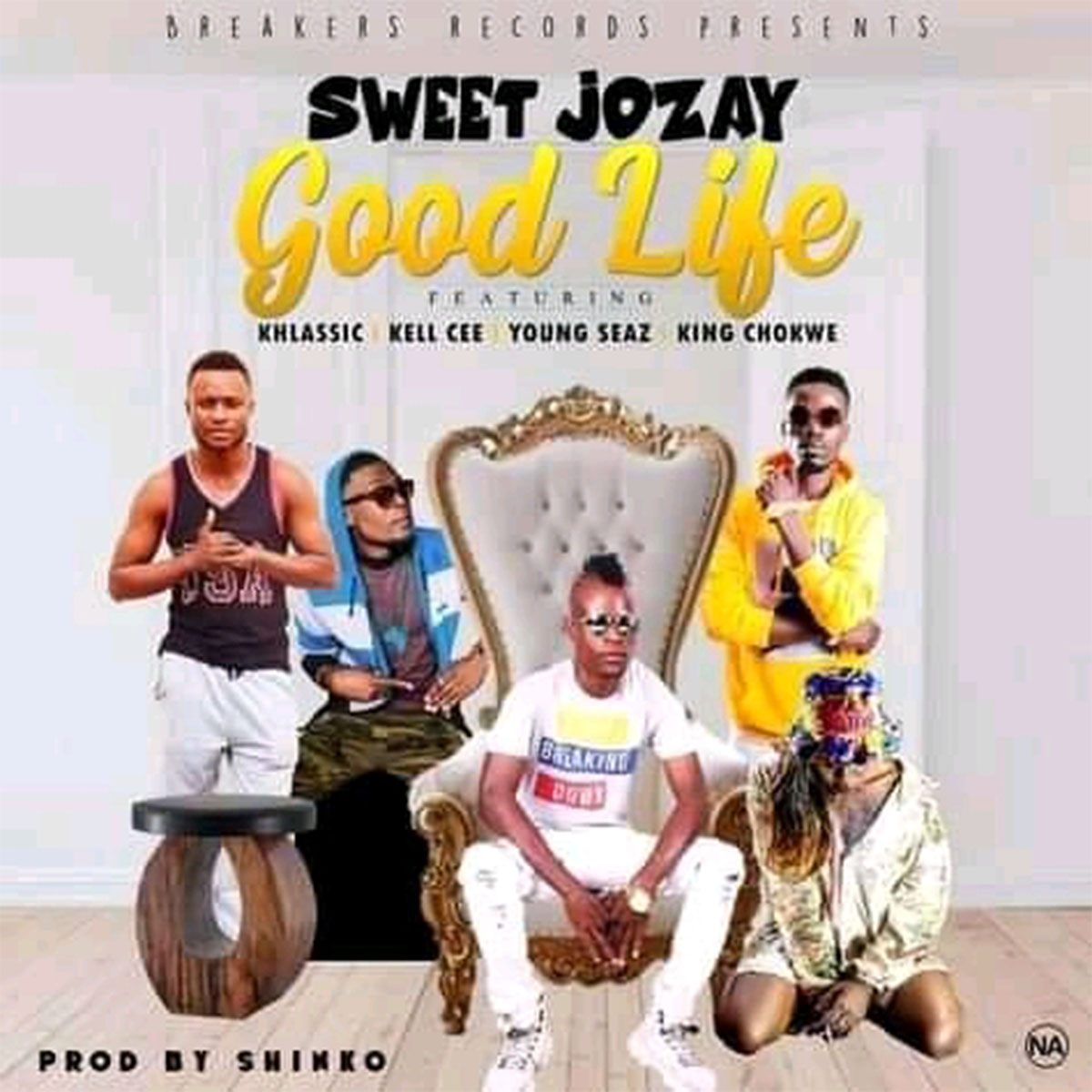 Breakers Records presents The Big Boss Sweet Jozay with his new single titled "Good Life". It features talented artistes – Khlassic, Keel Cee, Young Seaz and King Chokwe.
Good Life is a certified street anthem on which Sweet Jozay talks about working hard or hustling to attain a stable and sustainable life. Good life does not come by easily, to achieve it one has to work extra hard and overcome downfalls and obstacles along the path. The soundtrack was produced and mastered by Shinko from Red Castle. 
Listen, download and share.