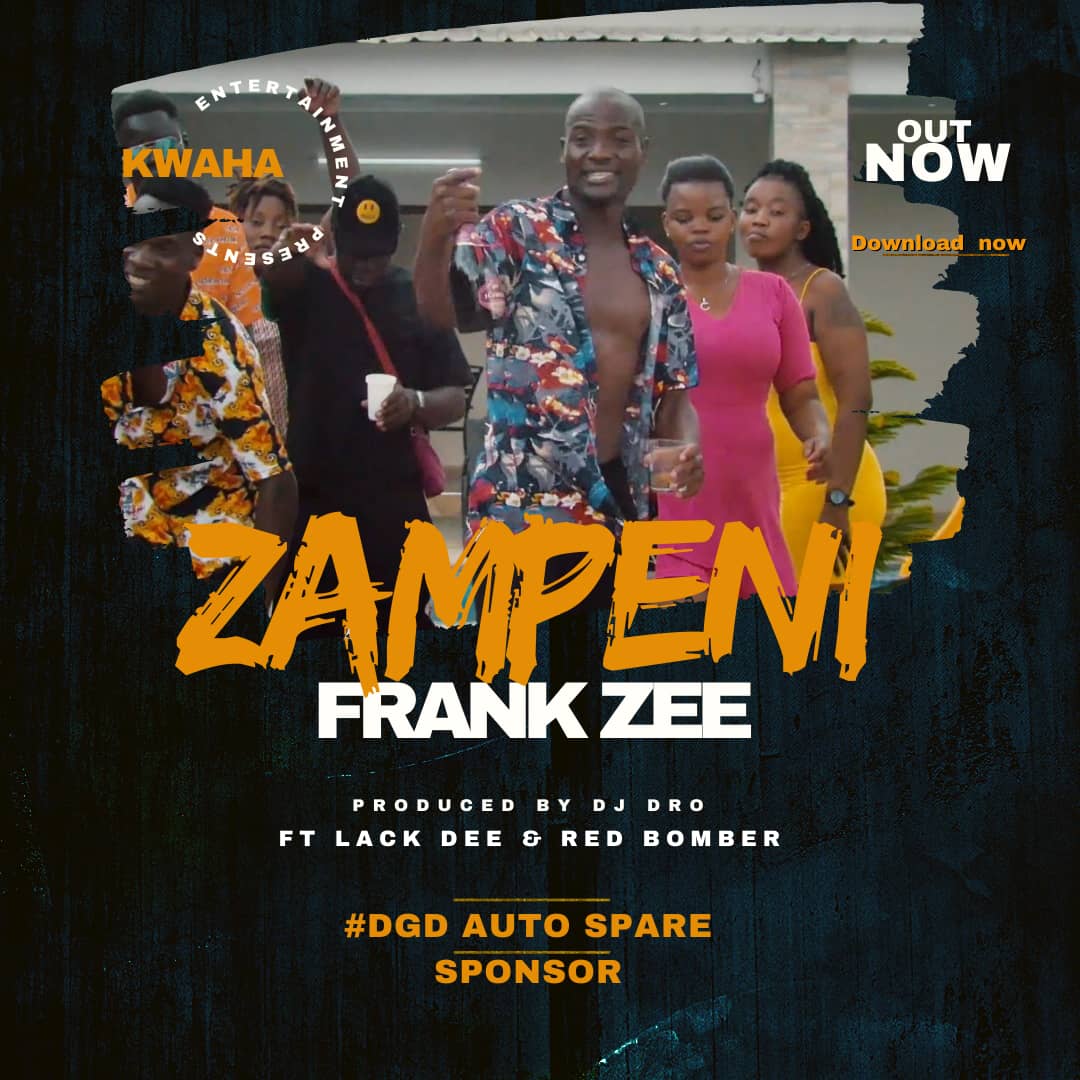 Kwacha Entertainment presents the talented Frank Zee, with his electrifying new party anthem, "Zampeni". This upbeat track is an irresistible celebration of the high life, complete with lively beats, luxurious cars, and all-around good vibes.
Featuring the musical stylings of Lack Dee and Red Bomber, "Zampeni" was expertly produced by the talented DJ Dro, resulting in a sonic masterpiece that will have listeners grooving along in no time.
Stream the track below and share.