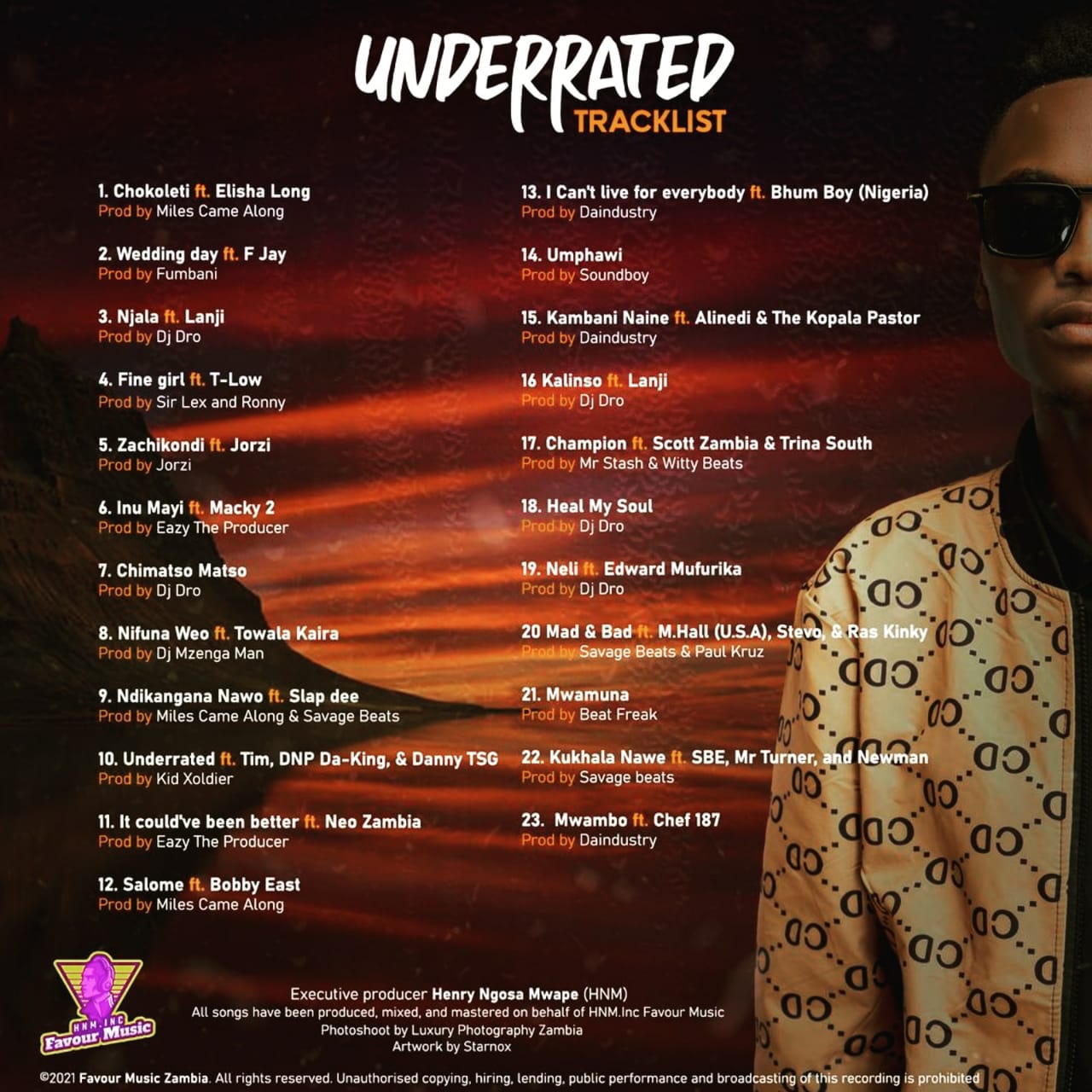 Favour Music signed artiste – Goddy Zambia is scheduled to release his debut album, "Underrated". The artiste has unveiled the tracklist for his forthcoming project which houses a massive 23 tracks. The album that is scheduled for release on September 24th, 2021 sees Goddy collaborate with a number of artistes both local and international.  
The album which also houses his 2020 single "Mwambo" featuring Chef 187 has features the likes of Macky 2, Slap Dee, F Jay, T-Low, Bobby East, Tim, and Stevo among others. He also taps into international talent as he collaborates with Nigeria's Bhum Bhoy and America's M.Hall.
Underrated album has already started receiving positive reviews from various personalities, the latest being DJ Mzenga Man who rates the body of work and tips Goddy to make it among the greats. Mzenga Man produced track number #8 which features Towela Kaira.
Other producers enlisted on the album include, DJ Dro, Miles Came Along, EazyTheProducer, Mr Stash, Miles Came Along, Paul Kruz, Sir Lex and Ronny among others.
The album is currently available for pre-order on Mvesesani.