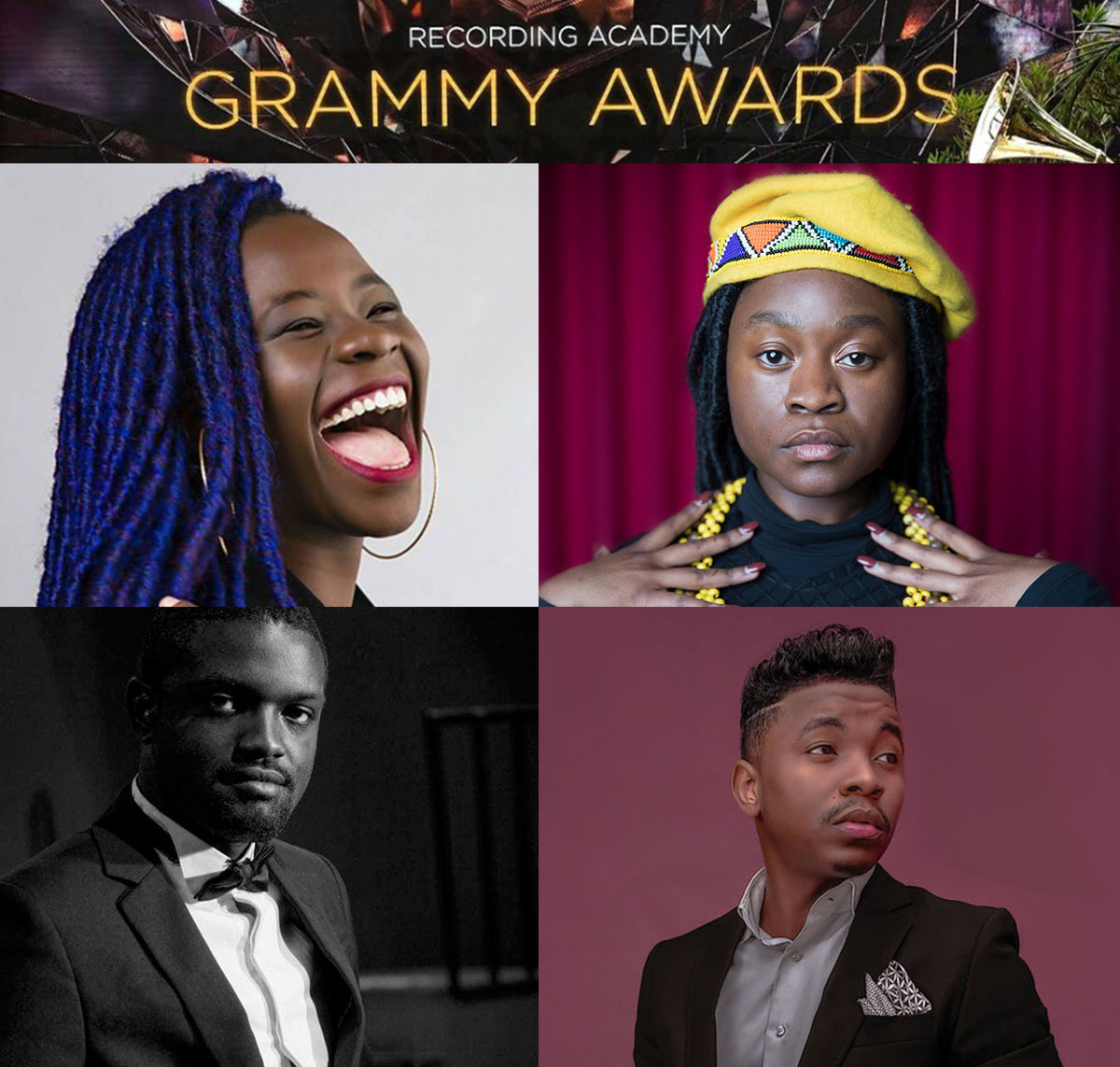 What a year for Zambian music!! Just when we thought it couldn't get any better than the achievements made this year in the industry so far, Zambia has gotten it's first ever recognition in the prestigious Grammy Awards. The announcement of the nominees for the 2022 Grammy Award came with a lot of joy for followers of Zambian music.
Zambian artistes Wezi, Sampa The Great, Tio Nason and producer – Ben Blazer have all been recognized with nominations of projects they contributed to. Wezi features on Etana's "Pamoja" album which is nominated in the category for Best Reggae Album. Her counterpart Sampa The Great features on Angelique Kidjo's "Mother Nature" where Tio Nason is also credited as a background singer; it is nominated in the Best Global Music Album category.
Veteran music producer/engineer – Ben Blazer was the sound engineer on Sampa's Vocals.
The 64th Annual Grammy Awards ceremony will be held on January 31, 2022. It will recognize the best recordings, compositions, and artists of the eligibility year, running from September 1, 2020, to September 30, 2021. The nominations were revealed via a virtual livestream on November 23, 2021.