Barely a month after dropping his first single of the year "Tenga", Kaladoshas has topped a number of radio stations around the country.
"Tenga", a song that came as a curtain raiser to Kaladoshas' upcoming album "Kissing The Music" has hit number one on various radio stations namely Phoenix, QFM, HOTFM, PAN African Radio, Hone FM, Radio 2 Zambia and Power FM to mention a few.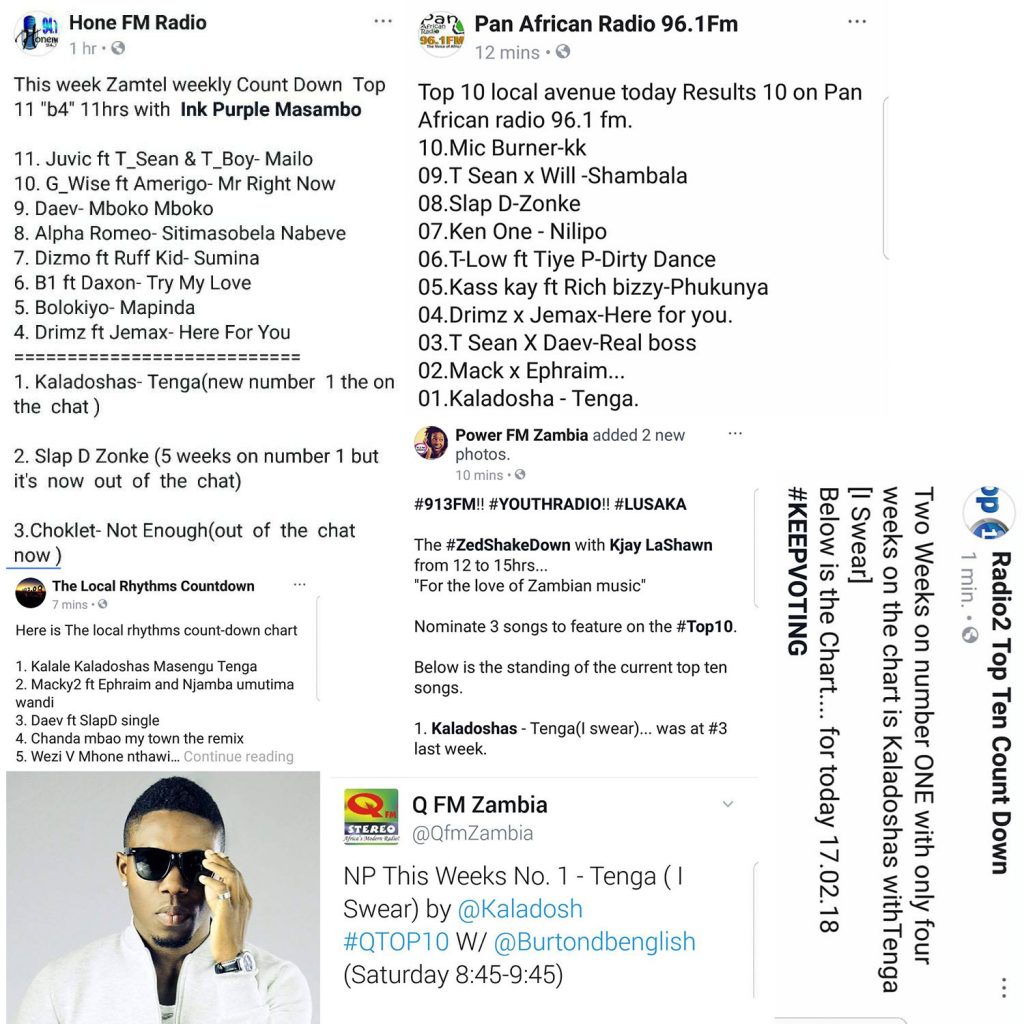 The song saw Kaladoshas reunite with Kekero – who also produced his first hit single "Roll". As we already know Kekero, he worked his magic on the production.
If you haven't heard the song yet, be sure to download it for free HERE.