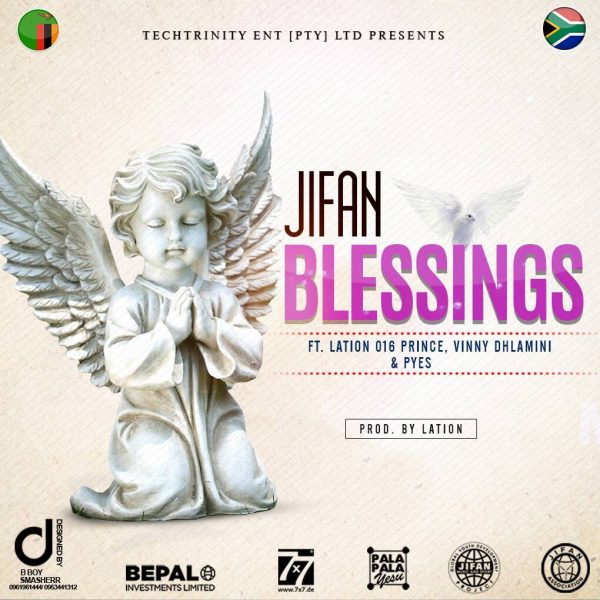 JIFAN teams up with South African emerging artists Lation 016 Prince, Vinny Dhlamini and Pyes to deliver a brand new trap record called "Blessings".
"Blessings is a one way story that clearly explains everything about success. No matter how successful you can be, at the end of the day we all need God's real blessings.
This is a song fused with three of the South Africa's Official Languages, namely: English, isiZulu & Sesotho.
be blessed through this song"
– JIFAN Association