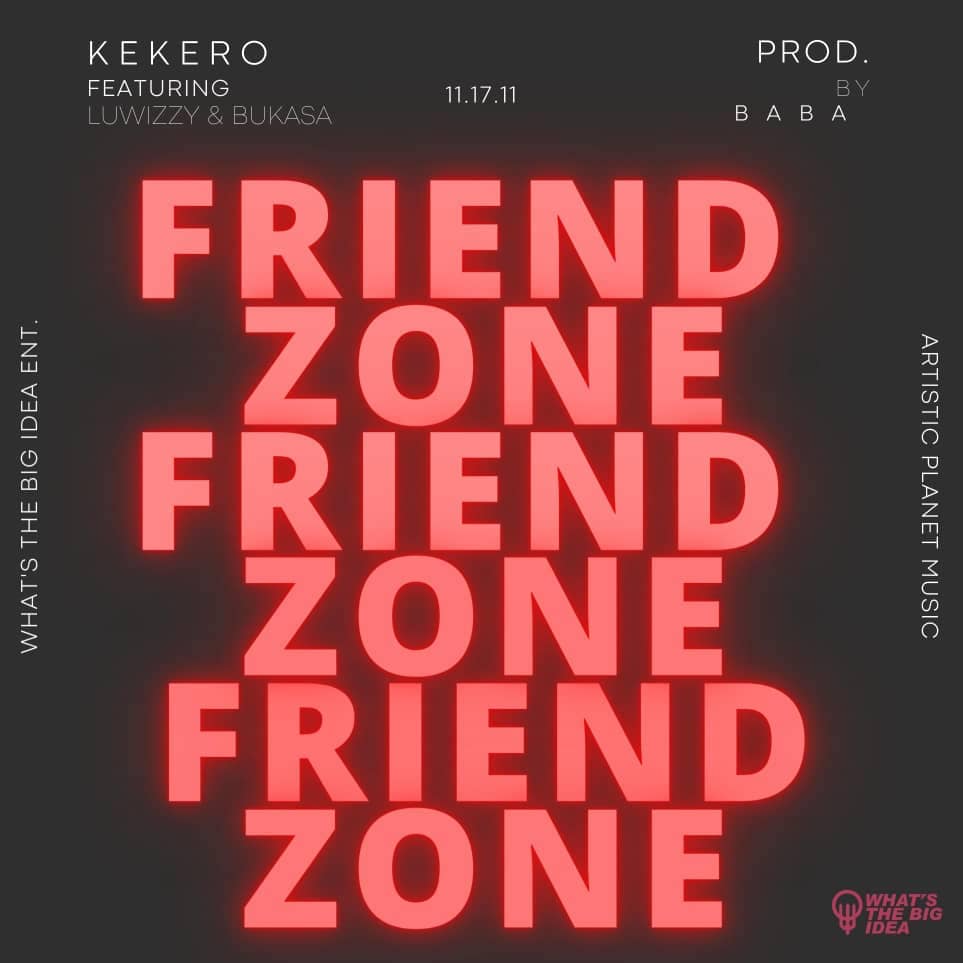 Talented artiste and producer – Kekero connects with Luwizzy and Bukasa on a brand new offering dotted "Friend Zone". 
"Friend Zone" is an upbeat yet melancholic song created and performed by the talented singer, songwriter, and producer, Kekero. Collaborating with two new and promising artists, the song brings to life the oftentimes painful experience of being stuck in the "friend zone."
With its catchy melody, the song begins with a pulsating beat and the smooth vocals of Kekero, who sets the tone for the theme of the song by crooning about the painful reality of wanting more than just friendship. As the song progresses, Luwizzy's voice is complemented by the soulful sounds of Bukasa, whose voice adds depth and emotion to the song.
The instrumental and production of the song are top-notch, showcasing Baba's skill as a producer. The song is a perfect blend Afrobeats and Amapiano, with a soaring chorus.