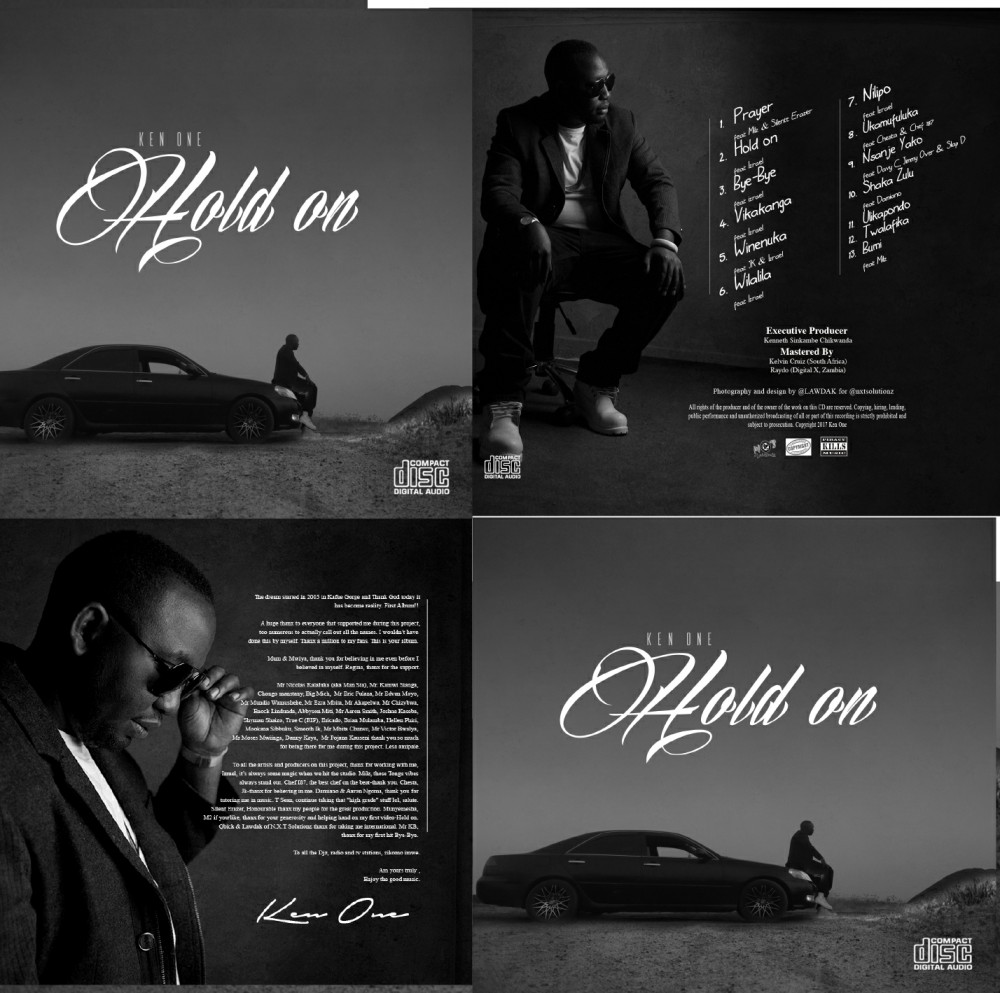 Ken One's long awaited album "Hold On" is officially out. Wake up to the great music of Ken One. Today we share with you one of our favourite from the album. We give you track number 7 titled "Nilipo".
This is a must get album by Ken One with 60% of the songs from this album already buzzing out there. Songs like Bye-Bye, Hold on, Prayer, Vikakanga and wilalila are some of the hits attached to this album.
Just this year he dropped two international videos for "Prayer" featuring Milz & Silentt Erazer and "Wilalila" featuring Izrael and has been enjoying massive airplay not only on local channels but also international channels like Trace Africa.
Ken One who is also a TV presenter and Producer at ZNBC, (former Born & Bred & currently Rooftop presenter) has seemingly managed to strike a balance on both his careers as he has continued to shine on both ends.
Here is a smash Hit and brand new Ken One single from "Hold On" Album tagged "NILIPO" featuring legendary Zambian vocalist and partner in crime, Izrael. It was produced by DJ Baila (T-Sean),
Download and enjoy!
To get a copy of the "Hold on" album, call management on 0976457751.