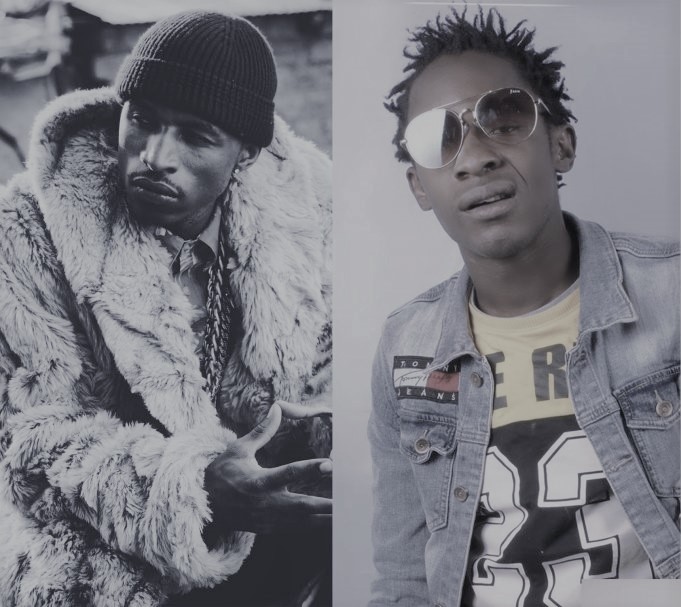 Following a viral video on social media showing former Kopala Swag artist – Muzo AKA Alphonso almost getting in a fight with a bus conductor over a shortage of transport fair, Kopala Swag/ Alpha Entertainments has finally spoken out.
Muzo AKA Alphonso who has failed to make peace with his former record label although everyone at Kopala Swag seems to have no issues with him anymore broke up with the record label back in 2015 after they allegedly failed to release his debut album "Ntekwa Nemitundu Shibili".
Below is the full statement issued by Kopala Swag:
———
Kopala Swag/ Alpha Entertainments
15/04/19
HELPING MUZO
Kopala Swag is a music label operating under Alpha Entertainments a registered entity in Zambia as required by the law. The label was established with a view to identify, promote and support local artists across the country. Over the years Kopala Swag has promoted, supported and identified artists from different parts of the country. The label currently is actively working with Chef 187, Pilato, Macky 2, Drifta, Jemax, Drimz, Yo Maps plus many others.
The past few days we have been overwhelmed with public calls for the lebel to help Muzo, an artist we once signed but decided to leave on his own volition. We wish to remind the public that the contract between Muzo and Alpha Entertainments was prematurely cut by our colleague without any engagement with the management. We do however understand the calls for us to consider helping the artist in question and we appreciate the faith that the Zambian people have shown in this regard. However, the calls for help are not specific and unfound. What should Kopala Swag or any of its affiliates do to help our brother? Does Muzo need help from us?
We ask the two questions because we understand that the availability of help does not always mean that it is welcome. MUZO has not requested for help from anyone of our members nor from the management. We feel only Muzo knows when he needs help and where that help should come from. It is common knowledge that Muzo has consistently insulted and rubbished Kopala Swag, it's artists and it's affiliates without any reasonable cause. This however does not influence our judgement especially where young artists are concerned. The public would like to know that less than 2 years ago MUZO was reportedly arrested in Chambishi on the copperbelt. We were informed and at our expense we sent for help, our CEO Mr. Mulaza Kaira and his colleague Mr. Chama Fumba rushed to the scene and secured Muzo's release. We were not thanked and we didn't expect to be thanked. We were instead showered with insults both in music and in statements. This is the reality we live in and despite all this, we are committed to helping any artist in need of our help and we would not feel shy to help MUZO. Our position is that he himself must state that he needs help and what help he needs from us.
We would like to urge the public to respect the individual decisions made by Muzo and seek to engage with him instead of assuming the worst for him.
We remain a power house for music in Zambia and as such we will continue to identify, promote and support those we feel deserve our input. Thank you very much for the unwaivering support we have continued to receive for 10 years now.