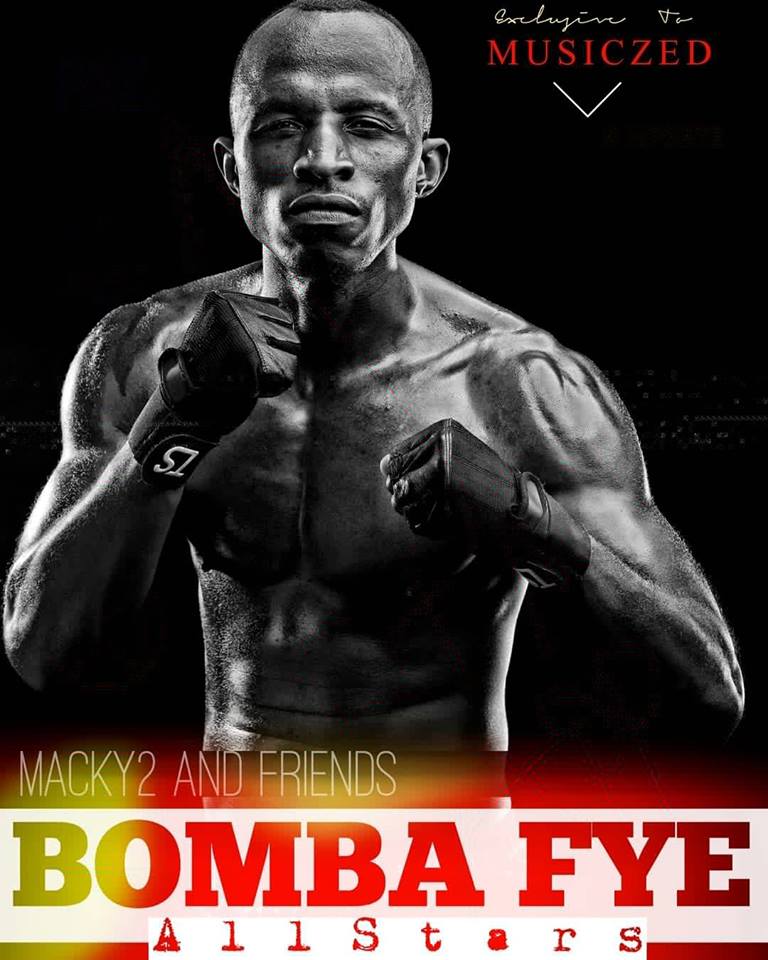 Alpha Entertainments / Kopala Swag leading artist and Zed music living legend – Macky 2 has finally released his much anticipated soundtrack tagged "Bombafye" featuring 43 other Zambian artists.
The featured artists include Fly J, Ruffkid , Kekero, King Dandy, Y Celeb, Chef 187, Daev, Willz, Afunika, Fjay, General Kanene, Drifta Trek, Hamoba, Kantu, Yo Maps, Cactus Agony, Jae Cash, Dalisoul, Roberto, Chester, Dj Cosmo,Wezi, Drimz, King illest, Petersen, Jk, Wile, Judy Yo, B1, Diffikoti, Mampi, CQ, Nasty D, Kay Figo, Tiye P, TBwoy, PilAto, Stevo, T Low, Mag44, Bobby East and Slapdee.
Bombafye is a positive-energy fueled jam that encourages listeners to work hard and reach for greater heights. The song brings out a creative side of Macky 2 that music fans came to love back in the days; He utilities his ability to bring artists together on a monster collaboration.
Bombafye is a poteential fan-favorite.
Check out the song HERE!