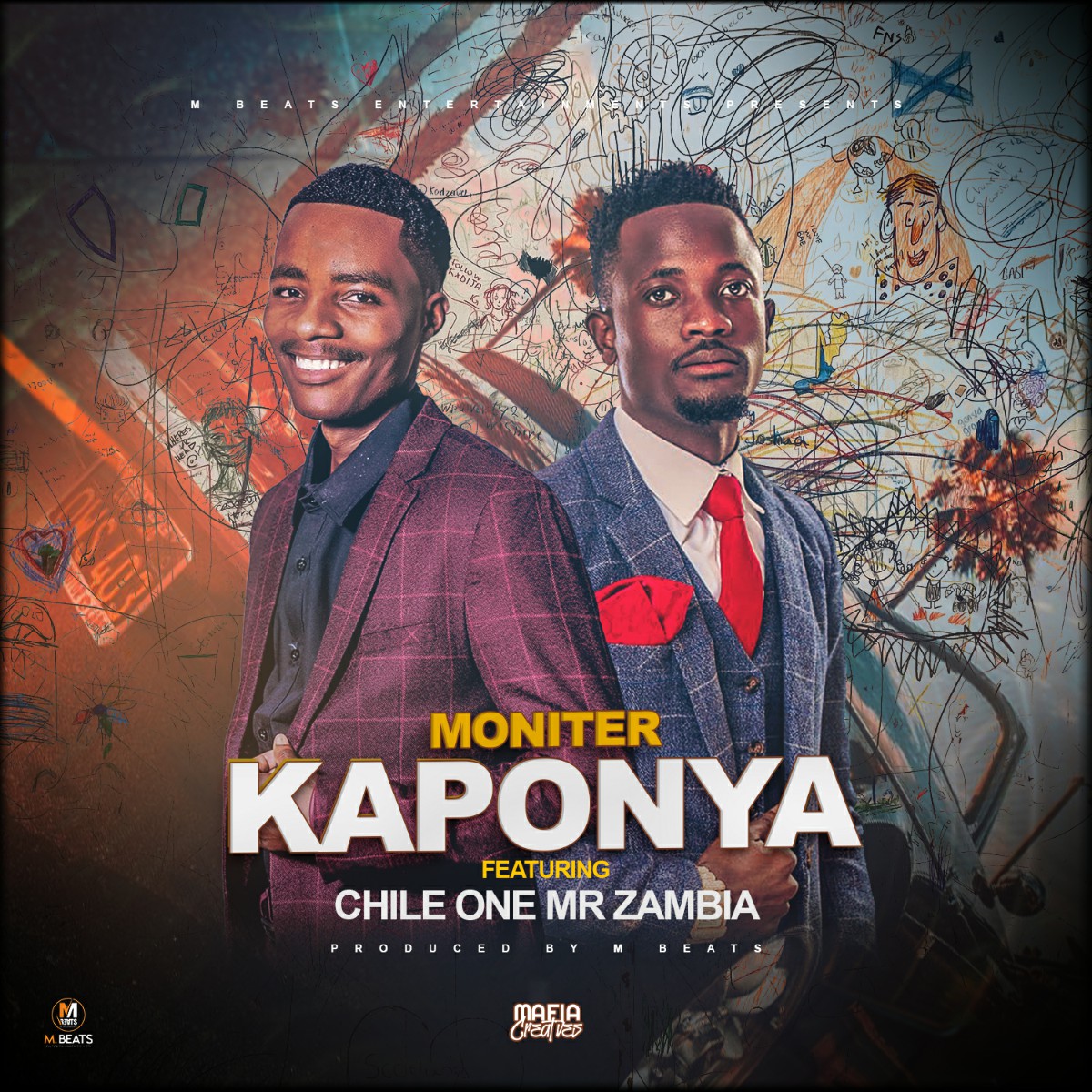 Moniter, a rising Zambian music star, has once again treated his fans to a brand new collaboration that is sure to get everyone moving. His latest release, "Kaponya" features the crisp vocals of Chile One Mr Zambia, adding another top-notch collaboration to Moniter's already impressive catalog.
In "Kaponya", Moniter delves into the age-old question of whether or not love is truly unconditional. He questions his significant other's motives and asks if she would still love him the same if he had nothing to his name. The lyrics are poignant and relatable, touching on the insecurities that many people feel in relationships.
The production of "Kaponya" is top-notch, with the track being produced under M Beats Music. 
Moniter has been steadily building his reputation as one of Zambia's most exciting new talents, and with "Kaponya" he has once again proven his ability to create memorable music that resonates with listeners. Chile One Mr Zambia's contribution to the track adds a layer of soulfulness that perfectly complements Moniter's smooth delivery.
Stream the soundtrack below, download and share.